Thank you for visiting us at analytica 2016!
Hall A1, Stand 502
As a worldwide leading company in instrumental analysis Shimadzu brings their newest solutions for your laboratory to analytica 2016 to support your daily work.
As an example for novelties and premieres the following products will be standing by:
the ICPMS-2030 Inductively Coupled Plasma Mass Spectrometer with low operating costs and highest sensitivity, e.g. for trace analysis of heavy metals.
the GCMS-QP2020 Single Quadrupol Mass Spectrometer with "best in class" sensitivity and highspeed performance for wide fields of application.
Chromatography-Consumables - optimized for Shimadzu systems the extended product range of modern Shim-pack LC- and GC-columns are integrated in a complete solution, consisting of device, column and application support.
You are kindly invited to visit us at our booth 502 in hall A1. On more than 190m² we show Excellence in Science from chromatography, spectroscopy and spectrometry. Shimadzu offers worldwide leading technologies for applications in chemistry, pharmacy, medicine, environment, food- and manufacturing industry.
The Analytical Scientist visits Shimadzu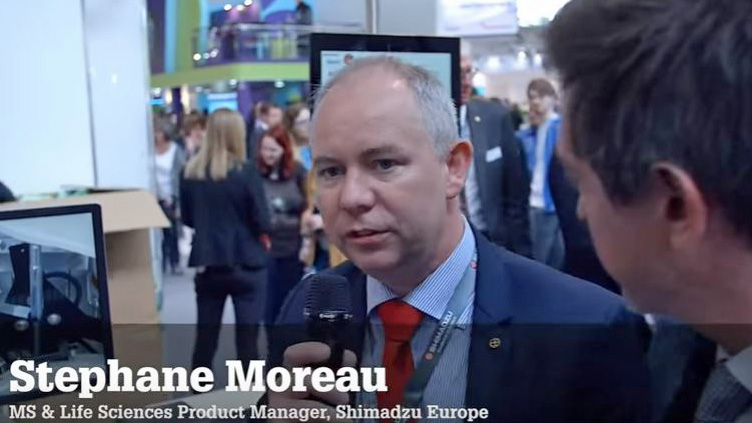 We were happy to welcome The Analytical Scientists at our booth to see the brand new CLAM-2000 system - fully automated steps from sample pretreatment to LCMS analysis / for pharmaceutical and medical departments and biological analysis laboratories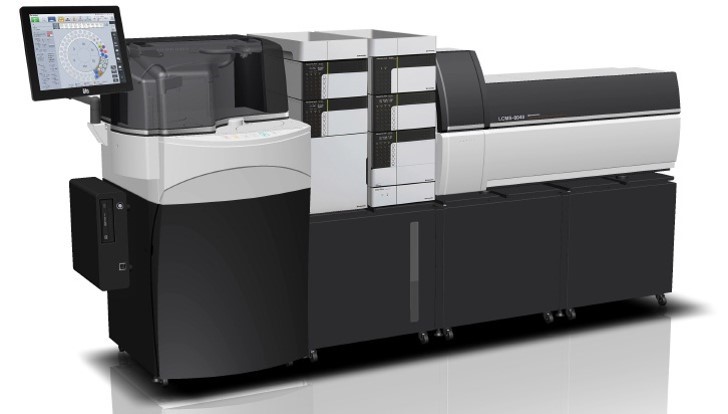 CLAM-2000 - Fully automated sample preparation module for LCMS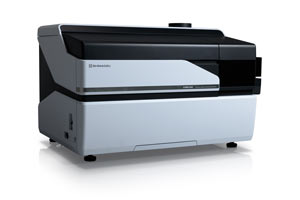 ICPMS-2030 - Expanding solutions for elemental impurity analysis in pharmaceutical products
ICPMS-2030 European Launch Tour @analytica

Science Slam - Scientists on stage!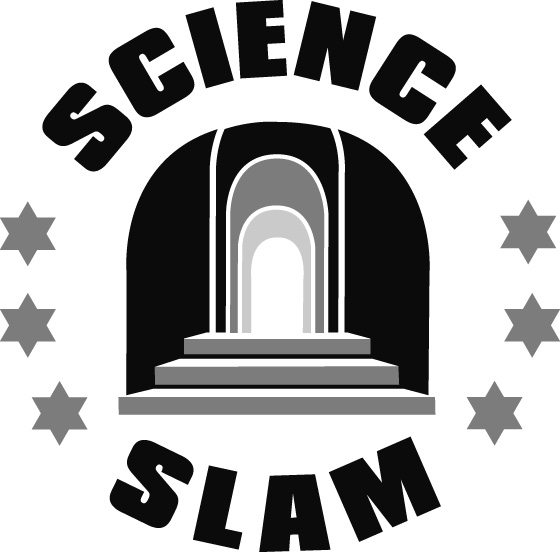 Tuesday, 10.05.2016
15.30 - 16:30 h
Forum Biotech Hall A3
Three young scientiests refer in an entertaining presentation about their research projects and try to gain attention, heart and consent of the audience. The audience builds the jury and decides which presentation was best. More information about the Science Slam here
The presentations will be held in German:
Dr. Jasmin Barman-Aksözen aus Zürich
"Let the sunshine in" zum Thema "Erythropoetische Protoporphyrie". Das ist eine Lichtkrankheit, an der sie auch selbst leidet.
Winner:


Congratulations to Stefan Spreng von der TU Weihenstephan
"Antifaltencreme für Bier" zum Thema, wie man Bier länger haltbar macht.
Ilona Schneider von der Uniklinik Münster
"Vererbung von Erfahrung. Der Bass in unseren Zellen." zum Thema Epigenetik.
Congratulations to Stefan Spreng awarded by the audience as winner of the analytica Science Slam!
Analytics "live"
Experience the Shimadzu i-Series in the Live Lab Food Analytics in hall A3 live.
Press Conference
Want to know more about the latest highlights of Shimadzu? Than you are very welcome to join our Press Conference:
Wednesday, 11.05.2016, 9:30 h
For an individual appointment please register here www.me-dus.com/analytica