Auto Injector/Auto Sampler
AOC-20i/s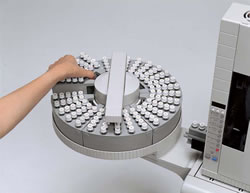 Auto Injector/Auto Sampler
The AOC-20 Series is the perfect solution for automated analyses. Its proven reliability and reproducibility allows the user to take full advantage of the GC or GC/MS system capabilities.
This page may contain references to products that are not available in your country.
Please contact us to check the availability of these products in your country.