Automatic Adjustment of Retention Time Function (AART)
AART
The AART function adjusts the retention times of target components based on linear retention indices (LRI) and the retention times of n-alkanes. The AART function easily adjusts acquisition and processing method parameters simultaneously.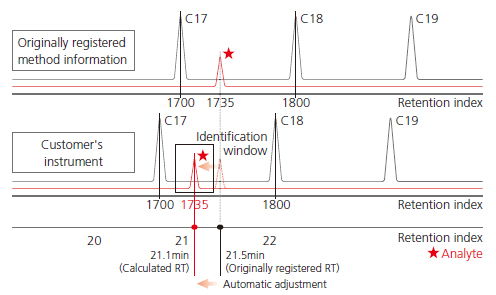 Creation of Automatic Scan/SIM Table COAST
FASST (Fast Automated Scan/SIM Type) is a data acquisition technique used to perform high-sensitivity measurement while retaining qualitative information of the mass spectrum for the compounds for which enough sensitivity cannot be obtained in scan mode. COAST (Creation of Automatic Scan/SIM Table) automatically creates a method file in FASST mode using measurement data from scan mode. By selecting compounds to be measured in FASST mode, a method file is automatically created and easily transferred for FASST analysis using registered analysis parameters. Fine-tuning of the measurement group time is easily possible by clicking on the chromatogram.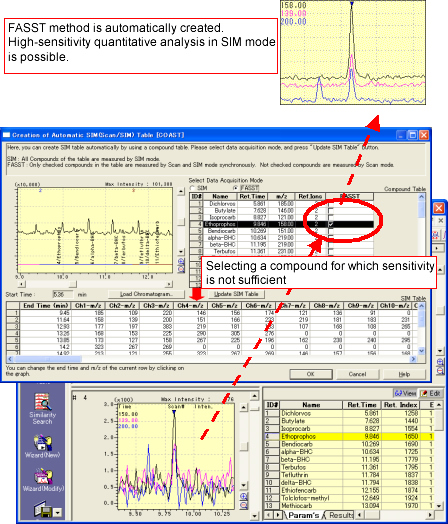 For Research Use Only. Not for use in diagnostic procedures.
This page may contain references to products that are not available in your country.
Please contact us to check the availability of these products in your country.