High Performance Mass Detection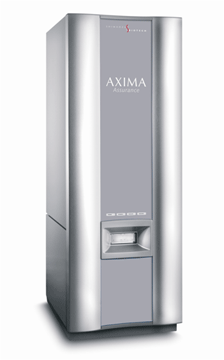 Linear MALDI-TOF mass spectrometry for reliable mass information.
An affordable, robust option for all laboratories requiring routine manual or automated analysis of a wide variety of sample classes.
High sensitivity system using a variable repetition rate 50 Hz N2 laser and a variety of target formats to meet all sample throughput requirements.
This page may contain references to products that are not available in your country.
Please contact us to check the availability of these products in your country.