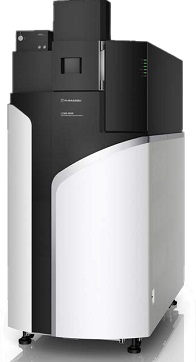 The DPiMS QT probe electrospray ionization kit is attached to a quadrupole time-of-flight MS. The probe allows extremely small sample volumes to be selected and introduced into the MS unit for analysis. The DPiMS QT is a direct ionization interface unit that makes it simple for users to switch to ESI.
3 Step Workflow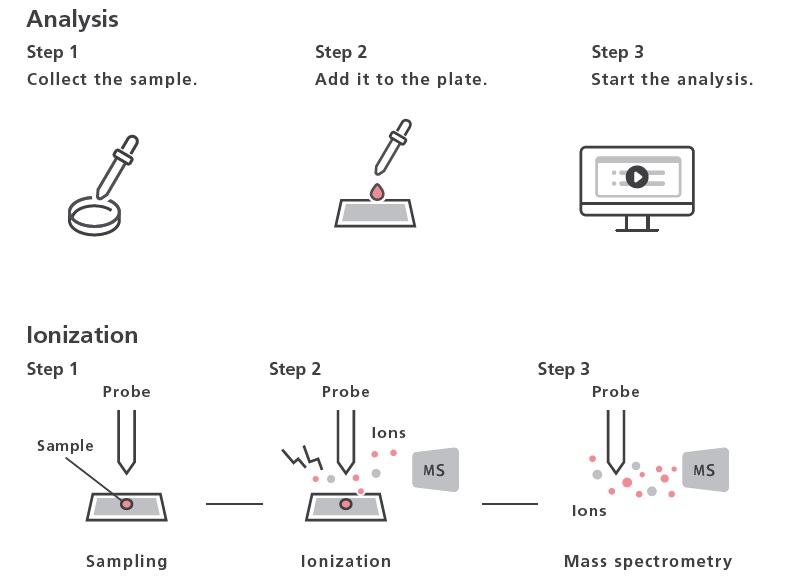 Features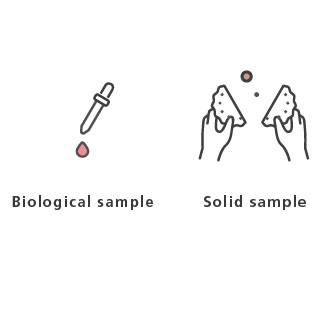 Analysis can start immediately with just simple pretreatment.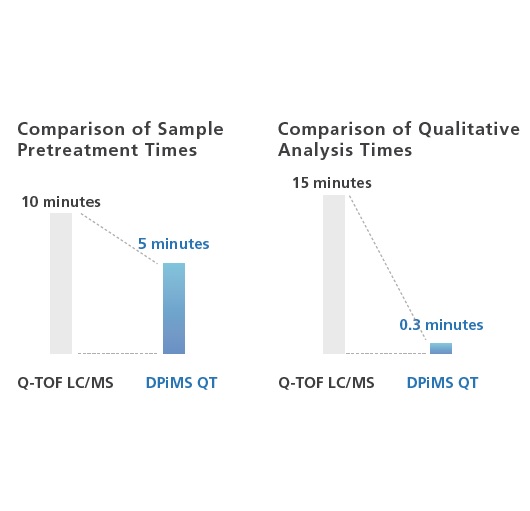 Capable of connections to quadrupole TOF mass spectrometers, enabling high-resolution mass spectrometry.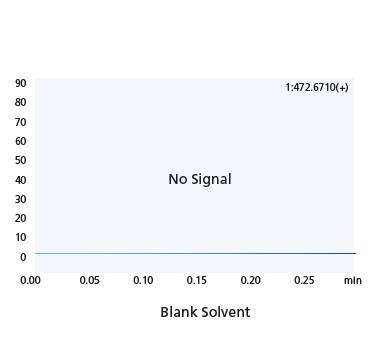 The slight amount of the sample adhering to the probe is ionized, so the analysis is highly resistant to contamination of the MS unit.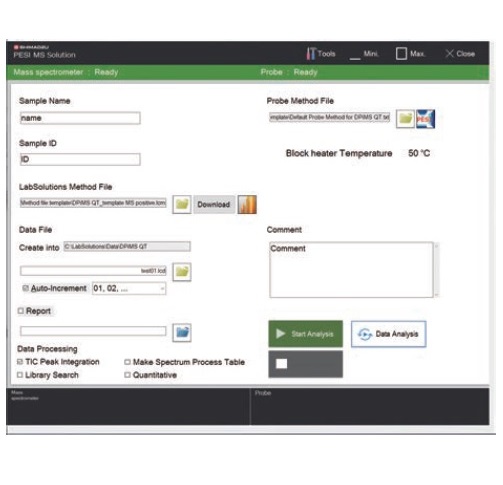 Analysis can be started easily by selecting the probe control mode and MS method in PESI MS Solution.
Related Information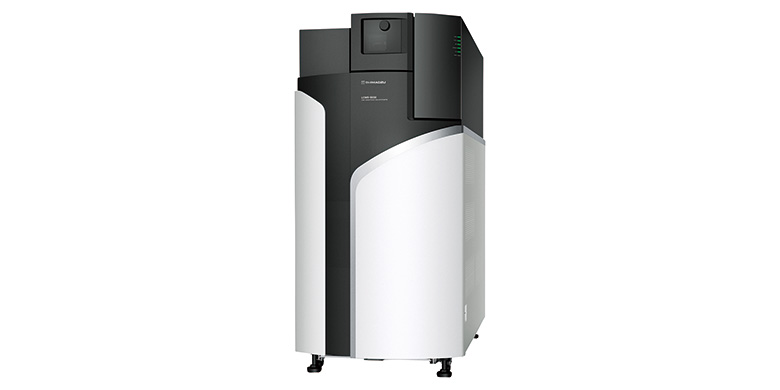 LCMS-9030

The LCMS-9030 quadrupole time-of-flight (Q-TOF) mass spectrometer is a powerful instrument that integrates the world's fastest and most sensitive quadrupole technology with TOF capabilities for accurate mass measurement.
The LCMS-9030 provides superior sensitivity for quantitative and qualitative analysis of samples over a wide concentration range, including ultra-trace compounds. Patented technologies ensure high resolution and excellent mass measurement accuracy (MMA), supporting structure elucidation and identification of unknown compounds. High throughput is achieved with Shimadzu's unique acceleration technologies designed for high-speed data acquisition.
Analysis Basics