Toward Next-Generation Optical Brain-Function Imaging
Just how the human brain functions remains one of the greatest unsolved puzzles. To solve this mystery, brain-function imaging for visualization of brain functions has developed rapidly in recent years. In particular, in vivo optical imaging by functional near-infrared spectroscopy (fNIRS) has attracted attention as a technique that supports next-generation brain science. Utilizing its leading-edge science and technology, Shimadzu has developed the LABNIRS, thereby contributing to the still growing field of brain science.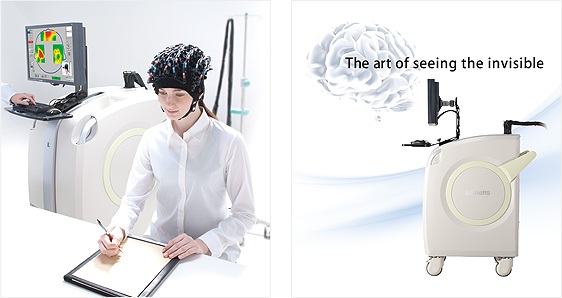 High Performance
Next-generation optical brain-function measurements start withmulti-channel and high density
High-speed sampling
Reliability of 3 wavelengths and photomultiplier tube achieve superb sensitivity

Easy Operation
Intuitive user interface
Measurement and analysis by simple button clicks

Outstanding Scalability
Comprehensive options provide powerful measurement support
Increase the number of channels according to the aim of the experiments
Expanding Range of Research Applications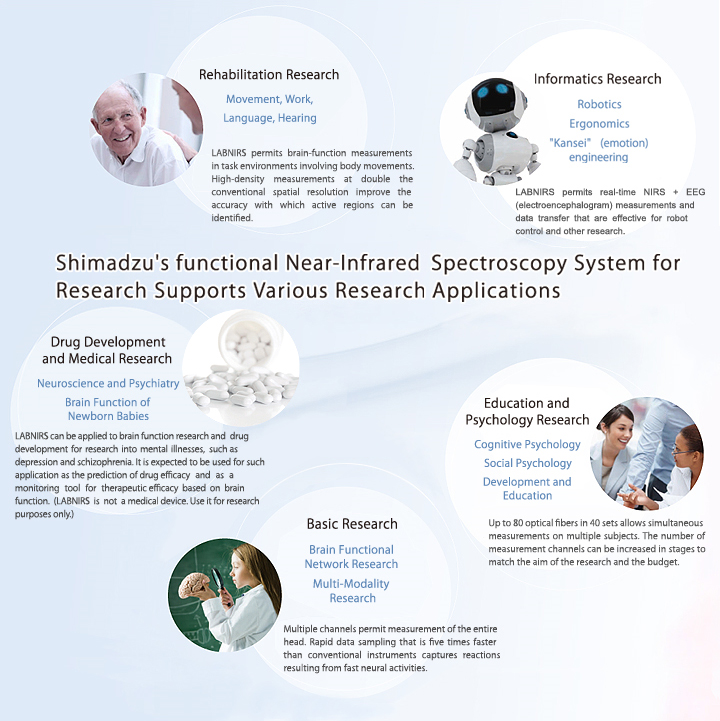 This page may contain references to products that are not available in your country.
Please contact us to check the availability of these products in your country.