Nexera Amino Acid Analysis System Features
Selectively Detects Amino Acids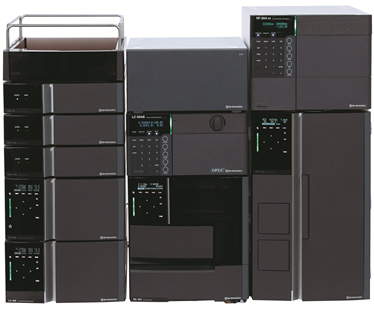 The Shimadzu LC Amino Acid Analysis System is a special system for selectively detecting amino acids using post-column reaction technology and a fluorescence detector. This system uses detection by post-column fluorescence derivatization, with o-phthalaldehyde (OPA)/N-acetylcysteine as the reaction reagents, to selectively and with high sensitivity quantitate the amino acids contained in samples with high levels of contaminants.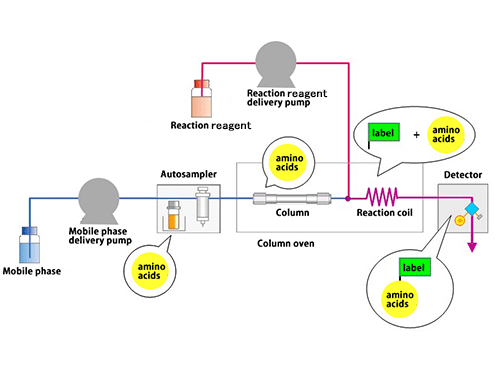 Detection Principle
After amino acids are separated by cation exchange chromatography, aqueous sodium hypochlorite solution (to convert prolines, and so on, to primary amines) and OPA/N-acetylcysteine reagent are added consecutively to the column eluant, then the resulting fluorescent derivatives are detected.
Analysis of Amino Acid Standard
Two models are available - an "Na" model, capable of rapidly analyzing amino acids hydrolyzed from protein, and an "Li" model, capable of separating free amino acids.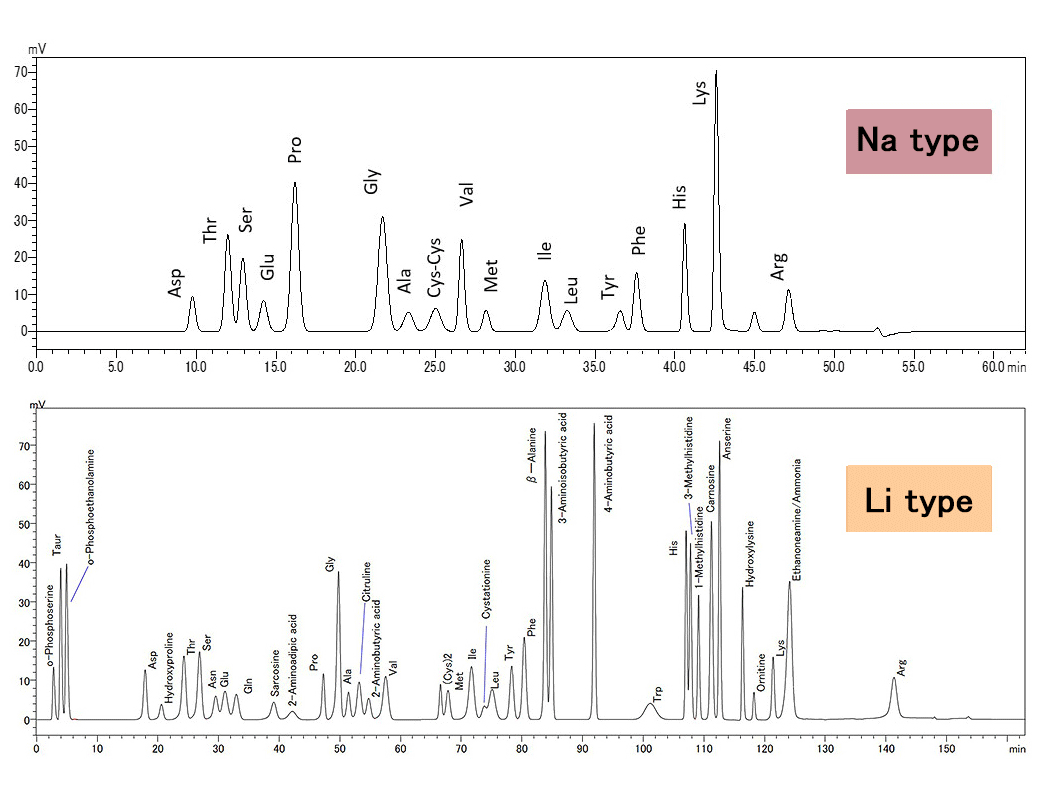 Ensures Highly Reliable Analysis Regardless of Operator Skill Level
Superb injection precision over a wide range of volumes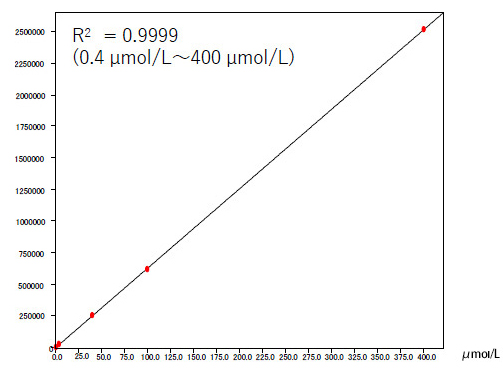 Obtain highly reliable data with the SIL-40 autosampler series, which provides excellent precision over all its injection volume settings for different column sizes and sample volumes.
Unique design to ensure reliable sample cooling
The SIL-40 series has a "direct access" function which allows extra sample vials or MTPs to be added even during analysis. Dry air flow control maintains the temperature inside the autosampler and protects the samples from condensation.

Consistent Peak Splitting

Manually setting the baseline for fused peaks is time-consuming, and the peaks may be split differently depending on the user. The i-PeakFinder has adjustable parameters for different analyses, allowing you to consistently apply the best baseline in each situation.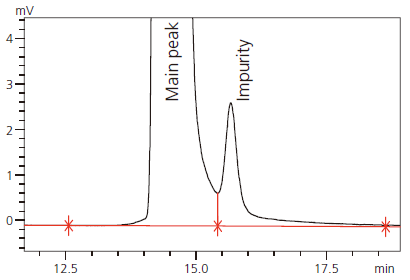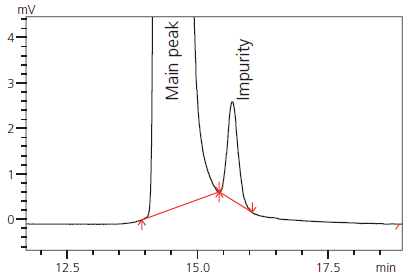 Setting a baseline provides complete separation

ANALYTICAL INTELLIGENCE
Automated support functions utilizing digital technology, such as M2M, IoT, and Artificial Intelligence (AI), that enable higher productivity and maximum reliability.
Allows a system to monitor and diagnose itself, handle any issues during data acquisition without user input, and automatically behave as if it were operated by an expert.
Supports the acquisition of high-quality, reproducible data regardless of an operator's skill level for both routine and demanding applications.
Ready-to-use Special Reagent Kit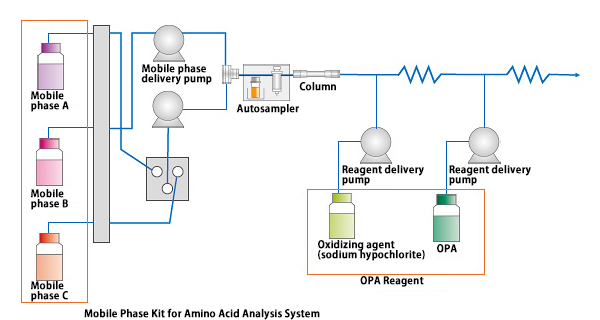 In terms of the mobile phase, the pH must be carefully prepared in order to obtain separation repeatability in amino acid analysis. To avoid this labor-intensive process and the risk of preparation mistakes, the mobile phase and reaction reagent used in this system are available as a special reagent kit that can be used immediately after opening.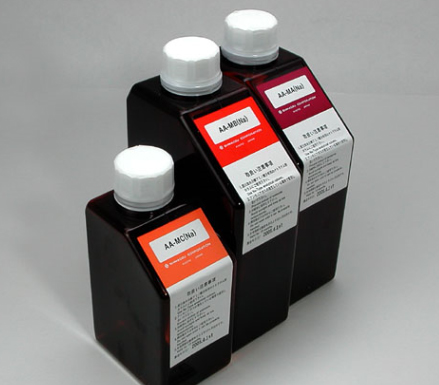 Amino Acid Mobile Phase Kit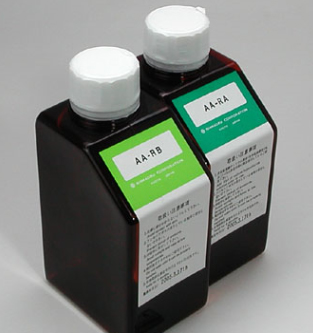 OPA reagent kit