Exact Mass Database for Endogenous Metabolites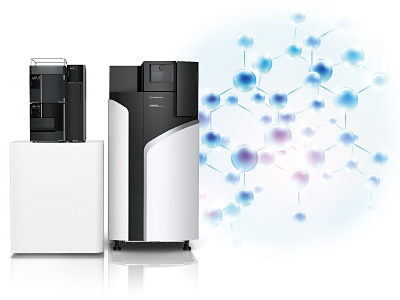 Ready-to-use methods for metabolomics
The physical properties of target compounds in metabolomics can vary greatly. An analysis method tailored to the target compounds is therefore needed for comprehensive measurements of metabolites.
This database contains multiple ready-to-use methods for comprehensive analysis of metabolites with different properties. Pretreatment examples are also included for various metabolites and samples. The user can begin a metabolomics analysis without time-consuming evaluation of LC or MS conditions.
Information for 470 compounds
This database is based on the successful LC/MS/MS Method Packages for Primary Metabolites, Cell Culture Profiling, Lipid Mediators, Short Chain Fatty Acids, and Bile Acids, and provides a comprehensive list of 470 metabolites (including internal standards) with retention times and exact mass information.
The database is compatible with the Multi-omics Analysis Package (sold separately). Processing the analysis results with the Multi-omics Analysis Package allows metabolic mapping, network analysis and projection on the metabolic map to be carried out easily.
| Method name | No. of registered compounds* |
| --- | --- |
| Primary metabolites | 99 |
| Cell culture profiling | 96 |
| Lipid mediators | 214 |
| Short chain fatty acids | 23 |
| Bile acids | 38 |
*including internal standards
Precautions
LabSolutions LCMS Ver. 5.97 or later is required.
This method package is for research use only. Not for use in diagnostic procedures.
LabSolutions is a trademark of Shimadzu Corporation.