LC/MS/MS Method Package for Glycosaminoglycan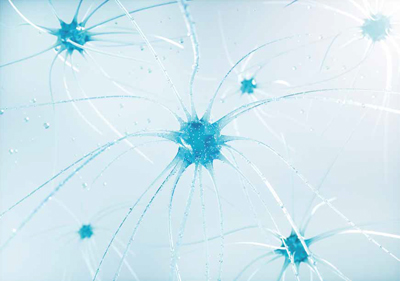 The study of Glycosaminoglycans (GAGs) or mucopolysaccharides, and enzymes involved in GAG metabolism is an important aspect of clinical research related to lysosomal storage. Quantitation of GAGs in bones, joints, the brain, heart, lungs, and other organs is a useful tool in this field of study. GAGs can be quantitated by measuring the sulfated disaccharides produced by enzymatic degradation of GAGs. The research group led by Hironori Kobayashi of Shimane University Hospital, Clinical Laboratory Division, has been instrumental in the development of methods for the detection of sulfated disaccharides by LC/MS.

The LC/MS/MS Method Package for Glycosaminoglycans contains LC/MS/MS analytical methods with optimized separation conditions and MS parameters for sulfated disaccharides derived from six important glycosaminoglycans. It also has example sample preparation protocols for blood spots, including enzymatic preparation. This method package can be used to analyze glycosaminoglycans while saving significant time in the development of sample preparation and analytical protocols.
LC/MS/MS Method Package for Glycosaminoglycans
Example sample preparation protocols for dried blood spots
Analytical conditions for highly robust chromatography
Optimized MS/MS parameters
Methods compatible with LCMS-8060 series and LCMS-8060NX system

Workflow from analyte extraction from dried blood spot to LC/MS/MS analysis

Glycosaminoglycans and Sulfated Disaccharides

Examples of Sulfated Disaccharides Detected by this Method Package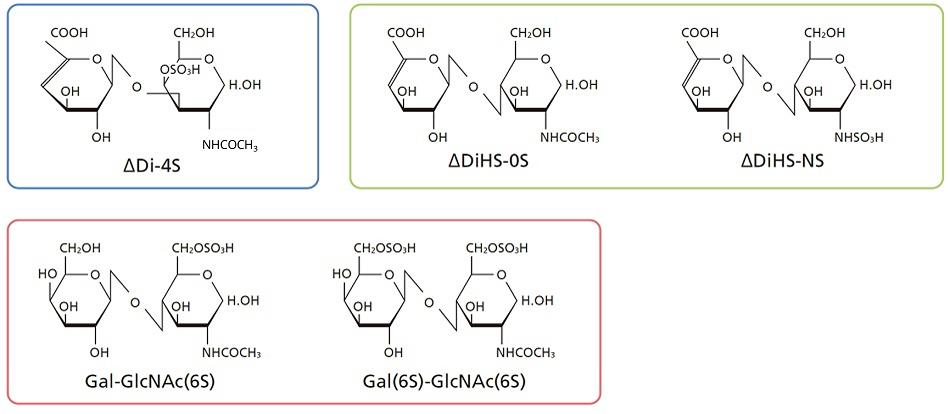 Remarks and Precautions
Requires LabSolutions LCMS Ver. 5.113 or later.
This method package is intended for research use only. It may not be used for clinical diagnostic applications.
Note: LabSolutions is a trademark of Shimadzu Corporation or its affiliated companies in Japan and/or other countries.