iMLayer AERO *Available in Europe soon*
*Available in Europe soon*
Automatic Sprayer for MALDI Imaging
Easily Obtain Images with High Sensitivity and High Spatial Resolution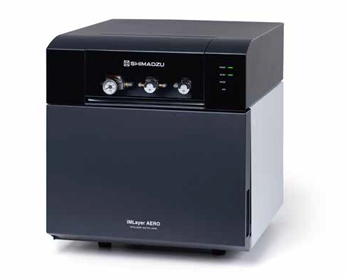 The iMLayer™ AERO incorporates a sample stage that moves at a controlled rate while maintaining the same distance from the spray nozzle, enabling stable matrix spraying.
Over multiple strokes, the sample becomes laminated with fine matrix crystals, enabling high sensitivity and high spatial resolution.
Work Flow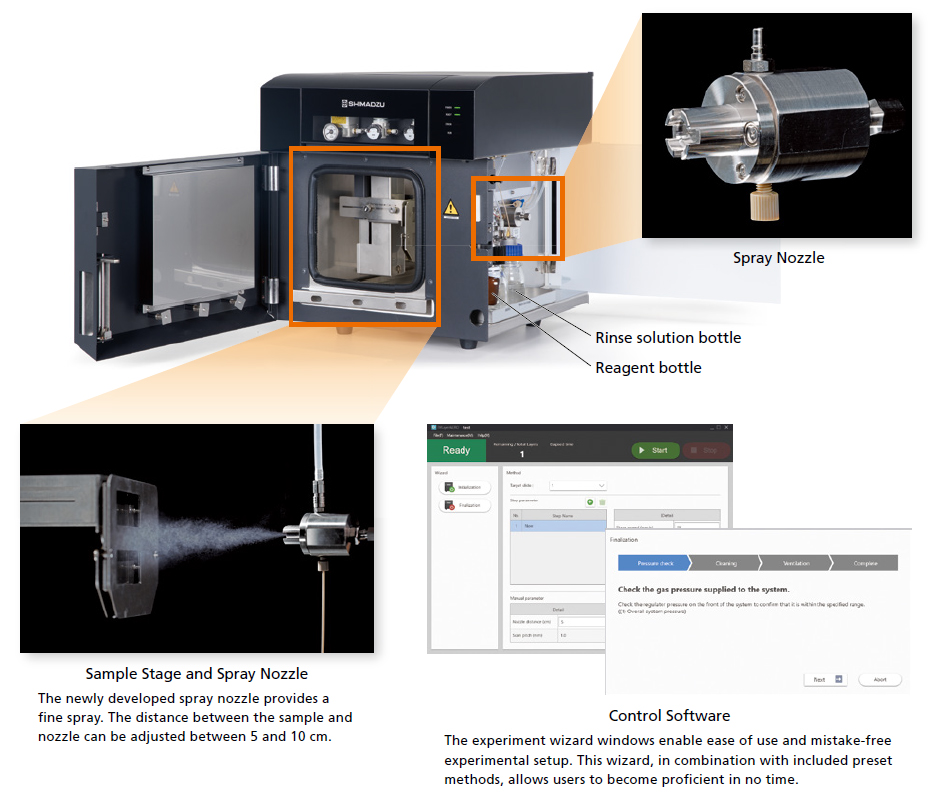 Features
Brochure download
Download the Latest Brochure.
iMLayer is a trademark of Shimadzu Corporation.