MALDImini-1 - Entering the digital age of Mass Spectrometry!
The first-of-its-kind Digital Ion Trap MS
Shimadzu's MALDImini-1 digital ion trap mass spectrometer fits in a space the size of a A3 piece of paper, allowing installation in places where mass spectrometers could not previously fit. It enables ion trapping up to 70,000 Da, and the MS/MS as well as the MS3 functionalities of the digital ion trap allows researchers to carry out comprehensive structural analyses with ease.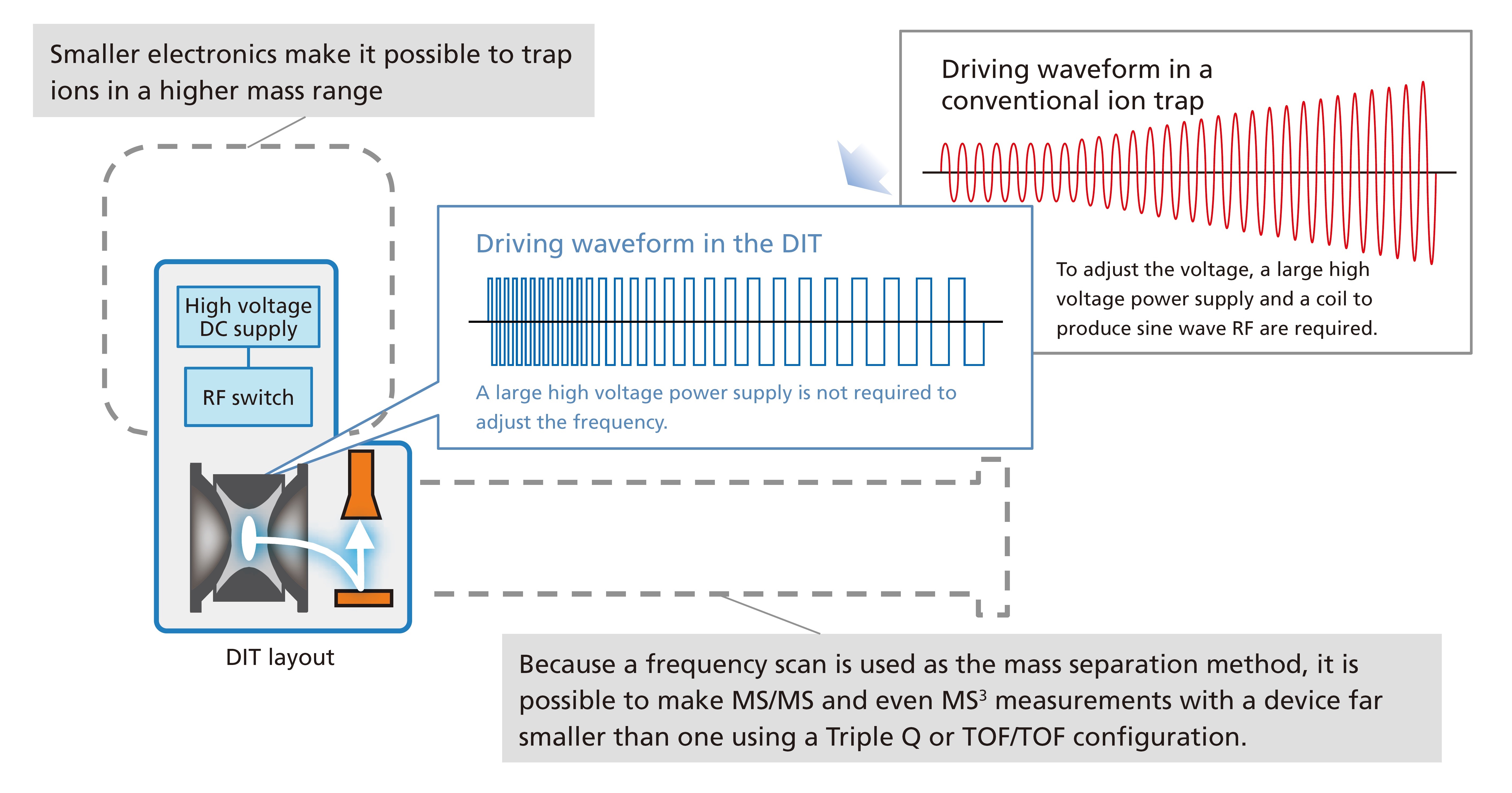 Application News No. B99
Analysis of Modification Site of Chemically Modified Antibody Using MALDImini™-1 Compact MALDI Digital Ion Trap Mass Spectrometer
Application News No B100
Analysis of Glycopeptides Using MALDImini™-1 Compact MALDI Digital Ion Trap Mass Spectrometer
Application News No B101
Analysis of N-Linked Glycan using MALDImini™-1 Compact MALDI Digital Ion Trap Mass Spectrometer: Structural Analysis and Identification of Sialyl Linkage Isomers
Key features:
"Minimum" footprint

With its simple configuration and compact size, it is possible to install the MALDImini-1 in places where mass analysis devices could not previously be used. Through ingenious engineering and innovation its footprint has been reduced to the size of a piece of paper.

"Minimum" time

Minuaturization allows rapid, "on-the-spot" analysis and simplifies data acquisition.

"Minimum" sample volume

Comples structural analysis can be performed even with sub-μL sample volumes