Method Package Ver.2 for Residual Pesticides in Foods
Providing Methods Preset with Measuring Conditions and Compound Information
Significantly Reduces the Trouble of Simultaneous Analysis of Multiple Component Samples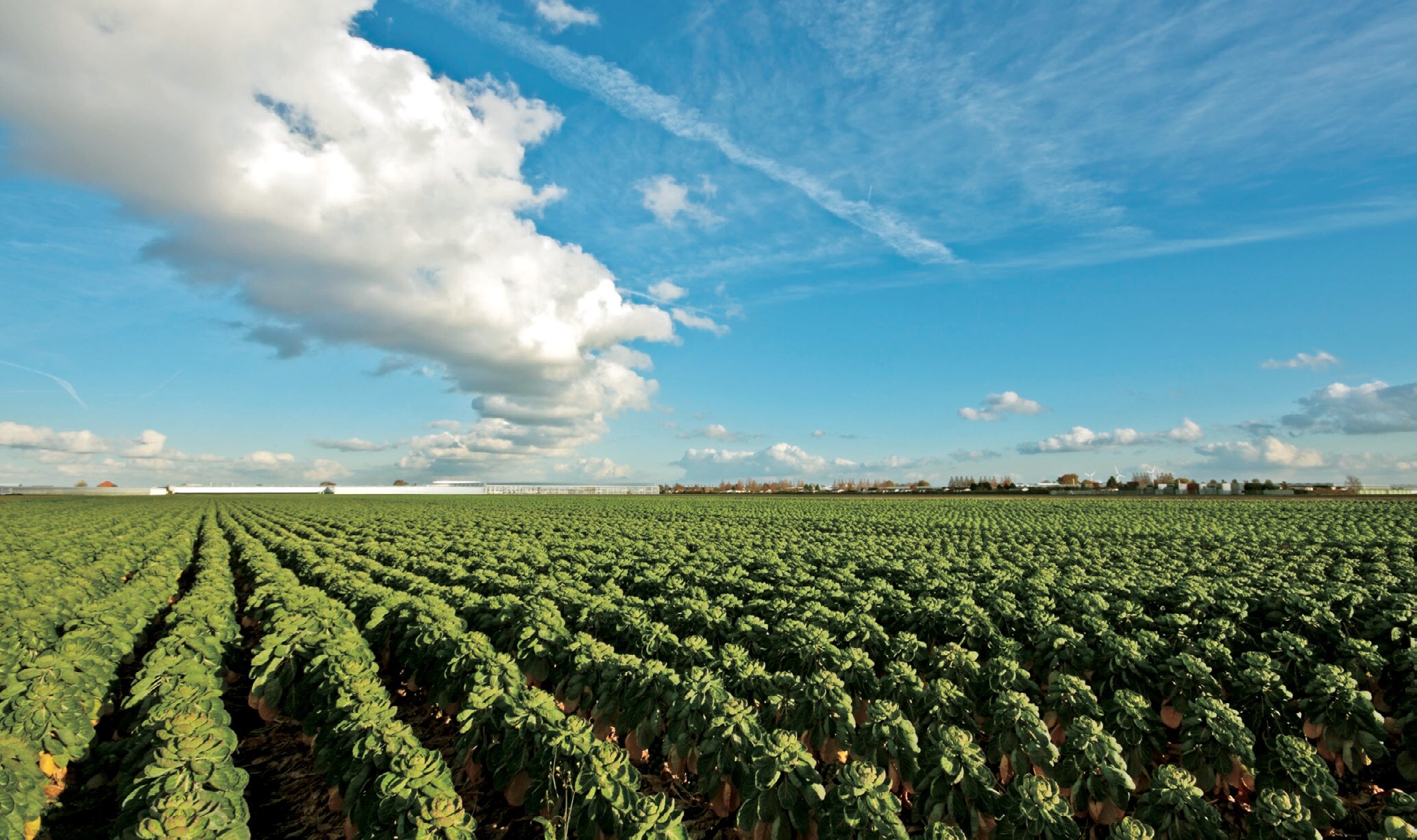 Upon enforcement of the Positive List System, criteria for residues in foods and analytical methods were laid down for about 800 pesticides and veterinary drugs. This number is expected to increase. As a result, there is an increased necessity for both simpler inspection methods and batch analysis of multiple component samples, the majority of which can be analyzed by GC/MS.
The method files contained in this package are pre-registered with optimized analytical conditions and compound information, allowing users to start analysis of multiple component samples without having to perform troublesome tasks. Also, information for 542 pesticides that can be batch-analyzed in accordance with the Positive List System is pre-registered.
Features
"Ready to Use Method" that Comprehensively Covers the Positive List System is Provided. Method files pre-registered with optimized analytical conditions, compound information, including retention indices, and report templates for outputting analysis results are provided as a single package.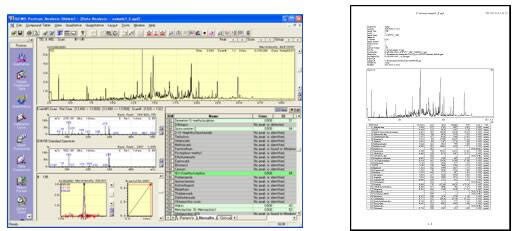 Simultaneous Analysis of Multiple Component Samples Has Been Simplified
Because the retention indices of all compounds are pre-registered, GCMSsolution's AART (Automatic Adjustment of Retention Time) function allows retention times to be easily corrected for easier and smoother analysis.
* To use the AART function, an n-alkane mixture solution is required separately.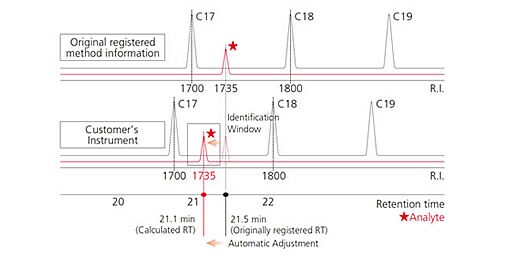 High Reliability Ensured by Identification Support Tool
Identification results can be displayed in order from components having the highest potential to exist. This tool is linked to GCMSsolution, so component identification in actual sample analysis can be studied carefully.
* Microsoft® Excel™ is needed to use the identification support tool provided with this package.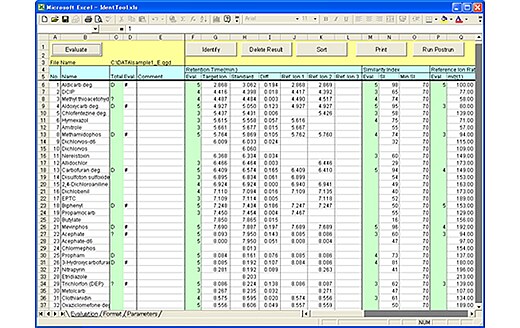 Compounds Registered to the Method Package
542 pesticides supported by GC/MS Pesticide Library Ver. 3 are registered.
Analysis Conditions
| | |
| --- | --- |
| Column | Rtx®-5MS 30mL. x 0.25mmI.D., df=0.25μm |
| Sample injection | Splitless (Sampling time 1.00min), high-pressure injection 250kPa (1.5min) |
| Control mode | Linear celocity fixed (He, 4.2 cm/sec) |
| Oven temperature | 50°C(1min)→(25°C/min)→125°C→(10°C/min)→300°C(15min) |
| Measurement time | 2.0 to 31.5 min |
| Scanning mass range | m/z 50 to 460 (scan measurement) |
| Event time | 0.3 sec |
Specifications
| | |
| --- | --- |
| Applicable instrument | GCMS-QP2010 series |
| Workstation | GCMSsolution Ver. 2.60 or later |
| Product configuration | Method files (30 types) for analysis, method files for correcting retention times, report format files (7 types), tuning files, identification support tool, glass inserts (pack of 5) |
Precautions
Note that no warranty whatsoever is made regarding the accuracy of the information contained in the database or the efficacy of information obtained as a result of its use.
To verify the qualitative and quantitative information obtained on this system, be sure to implement tests using standard samples.
To reliably identify registered substances using this database, perform measurement under the instrument conditions of method template files contained in this product.
This page may contain references to products that are not available in your country.
Please contact us to check the availability of these products in your country.