Meet Shimadzu at the virtual MSACL 2021 EU
Shimadzu is a world-leading manufacturer of analytical instrumentation. We develop and manufacture innovative products for laboratories in industry, science and governmental institutions. We believe that innovation can improve people's health and healthcare outcomes.
Our research and development programs are applied to a range of diverse technologies including diagnostic X-ray imaging, positron emission tomography (PET) dedicated for breast cancer to mass spectrometry based platforms like MALDI for routine clinical microbiology, PESI applied to cancer screening in tissue and serum, LC-MS/MS for routine clinical toxicology analysis. At Shimadzu, our purpose is to bring meaningful innovation to what we do, bringing about change. With our MALDI systems we have changed the way in a blood-based approach is used in amyloid-beta analysis for helping to screen neurodegenerative disease. With our CLAM-LC-MS/MS we were the first to change the way in which routine clinical samples could be analysed.
Join us at MSACL-EU 2021 to see what other changes we have that can make a meaningful difference.
Corporate Workshop
Tuesday, 14th September 2021, 19:00 - 19:45 h
Blood test for neurodegenerative diseases: Are we ready? - Implementation of high-performance plasma amyloid-beta quantification for Alzheimer's diagnostic on the Clinical Proteomics Platform of Montpellier Hospital (France)

Pr. Christophe Hirtz, PPC, IRMB, Hospital Saint Eloi, Montpellier, France (general presentation)
Jana Kindermans, PPC, IRMB, Hospital Saint Eloi, Montpellier, France (analytical validation, clinical validation)
Vendor Breakout Room Activities
Thursday, 2nd September 2021, 15:40 - 16:00 h
"Automated measurement of tacrolimus from hemaPEN dried blood spots using CLAM-2030"
Gauthier Rosé – Department of pharmacology and toxicology, Limoges University Hospital France
Analytical developments were performed in collaboration with Trajan Scientific and Medical and Shimadzu Europa GmbH
Wednesday, 15th September 2021, 15:40 - 16:00 h
"From animal breeding to the Olympic games, sourcing standard for hormone detection by LC/MS"
Franck Chevalier – Alsachim SAS
Thursday, 16th September 2021, 17:40 - 18:30 h
"Simplified/Automated interpretation and monitoring of mass spectrometry data (MALDI and LC-MS/MS) for high-throughput screening and diagnosis by the dedicated and customised software NeoScreening®"
Patrick DUCOROY – Biomaneo
Presentations
Wednesday, 1st September 2021, 16:00 - 17:00 h
"Exploring Inflammatory Bowel Disease Using Lipids Imaging Mass Spectrometry"
Jose A. Fernandez, University of Basque Country
Thursday, 2nd September 2021, 15:10 - 15:40 h
"Testing Driving under the Influence of Drugs: Are a Q-TOF HR Spectrometer and a TQ Mass Spectrometer Comparable for Illicit Drug Analysis"
Elies Zarrouk, Department of Pharmacology and Toxicology, Limoges University Hospital, France
Friday, 17th September 2021, 14:00 - 15:00 h
"Epitranscriptomics: A Promising Source of Biomarkers for Personalized Medicine"
Amandine Amalric, Plateforme de Protéomique Clinique (PPC), CHU Montpellier, France
Poster
Thursday, 2nd September 2021, 14:00 - 15:00 h
"Sensitive Analysis of Catecholamines and Metanephrines in Urine Mass Spectrometry, a Good Alternative for Routine Analysis"
Doriane Toinon, Shimadzu Corporation, Kyoto, Japan
Thursday, 2nd September 2021, 14:00 - 15:00 h
"Simultaeous Analysis of Remdesivir and Metabolites in Human Plasma Using Fully Automated Sample Preparation LC-MS/MS System"
Eishi Imoto, Shimadzu Corporation, Kyoto, Japan
Wednesday, 15th September 2021, 14:00 - 15:00 h
"A Multiplex Targeted Mass Spectrometry Approach for the Quantification of Synucleins Proteoforms in Human Biological Fluids (CSF, Plasma)"
Marie Laure Pons, Shimadzu France and Plateforme de Protéomique Clinique (PPC), CHU Montpellier, France
Wednesday, 15th September 2021, 14:00 - 15:00 h
"Development of a Method for the Fast and Reliable Analysis of Uracil, Hydrouracil and Fluorouracil"
Laura Akbal, Shimadzu France, Marne la Vallée, France
Product Lineup
Please contact us during the virtual conference to get more information for the following instruments:
LC/LCMS Medical Devices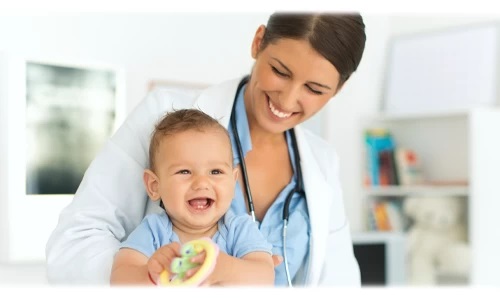 Mass Spectrometry and Liquid Chromatography components for in vitro diagnostic applications
Automated LC-MS/MS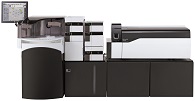 Fully Automated Sample Preparation Module for LCMS™ Based on Shimadzu's Extensive Experience...
Imaging Mass Spectrometry

From Matrix Vapor Deposition System to different MALDI-MS configuration connected to a unique software platform for data analysis, the one stop solution for MS imaging!
MALDI and MALDI-TOF

Shimadzu offers a full range of dedicated MALDI products with robust platform for all needs (polymers, chemicals, proteomics, microbiology, …)
Reagent kits and consumables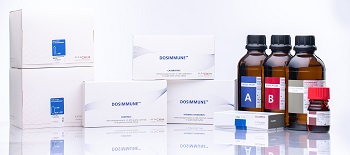 Reagent diagnostic kits enabling the simultaneous quantification of different drugs for Therapeutic Drug Monitoring (TDM)
Sampling and Sample Preparation tools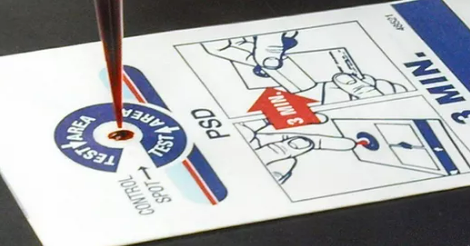 Dedicated micro sampling tools and reagent for mAb or small molecules TDM analysis.