Higher throughput is of the utmost importance to laboratory efficiency and profitability. Nexera MX processes twice the number of samples as conventional LCMS systems in the same amount of time.
Features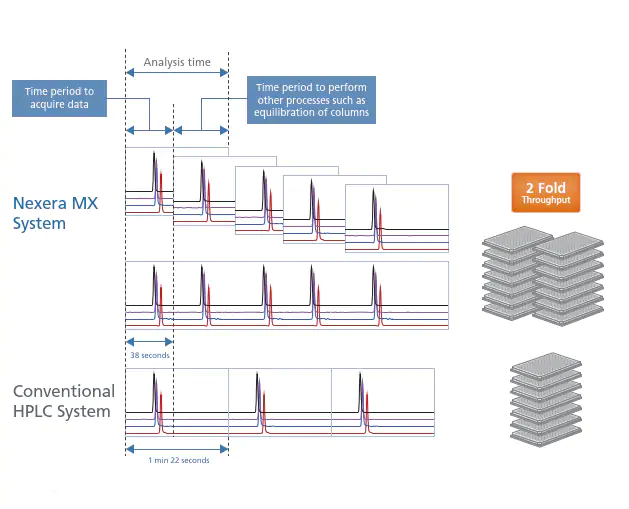 Double sample throughput with the same method
The Nexera ™ MX Dual Stream Technology (MXDST) uses the existing method as is and enables processing twice the number of samples in the same time it takes for conventional systems.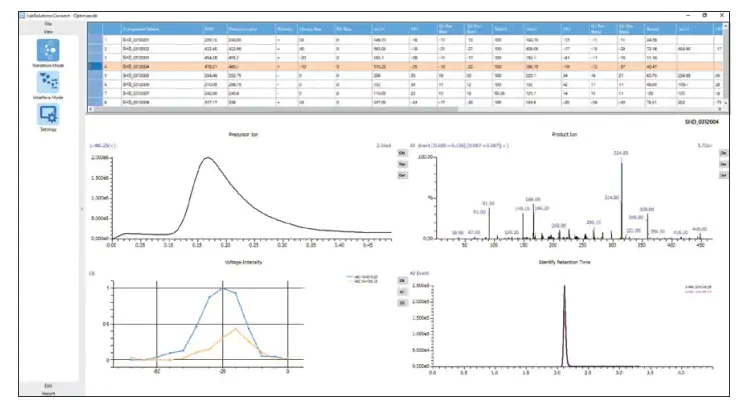 Quick and automatic optimization of MRM conditions
The newly developed LabSolutions Connect ™ improves the efficiency of required pre-analysis tasks, such as MRM optimization, method creation, and batch creation.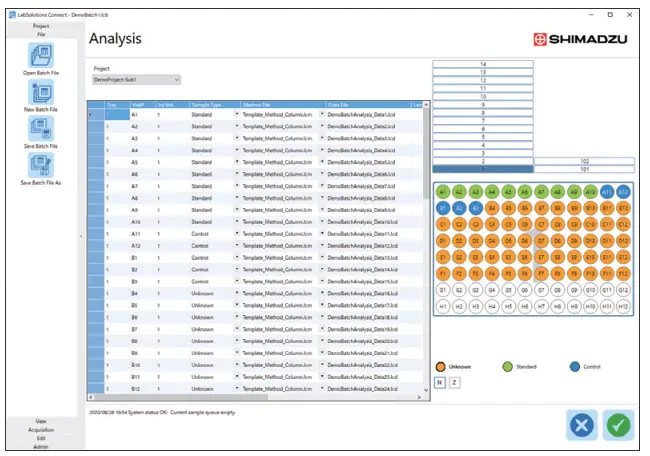 Simple Workflow Supports High Throughput
Nexera MX simplifies real-time batch analysis and provides an excellent judgment function that enables effective screening of a large number of analytical results obtained from continuous multiplex analysis.