With its new features, the UV-1900i spectrophotometer pushes the limits of UV-Vis analysis applications. It provides an easy-to-Use Interface in 8 languages, network accessibility, optional autosampler and much more to ese up the daily work. Several measurement modes and accessories support a wide range of measurements in food, pharmaceutical, life sciences and chemical markets' labs.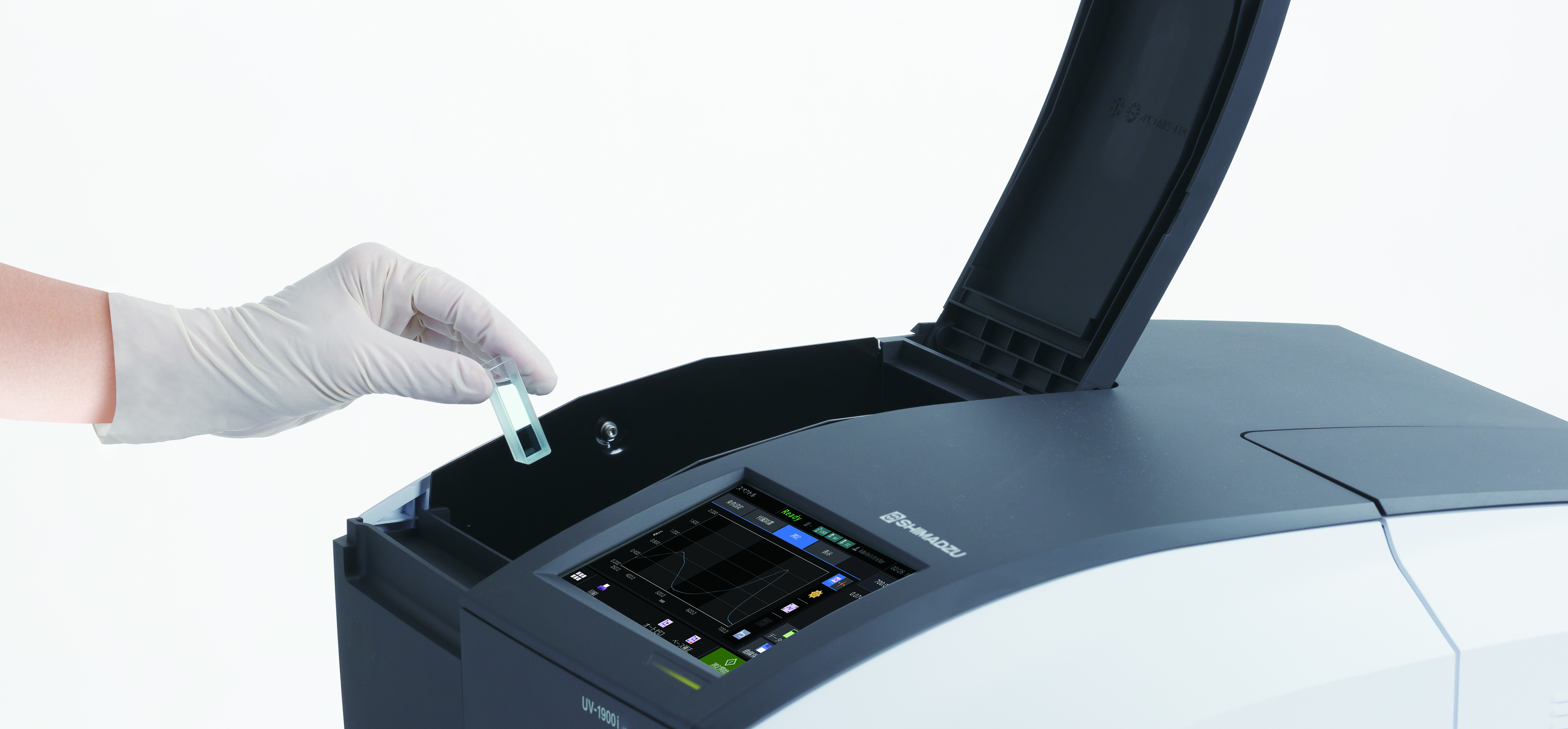 UV-1900i - Top performance combined with network capability:
High-accuracy quantitative analysis featuring high resolution and high sensitivity based on the patented LO-RAY-LIGH technology. Down to 1nm resolution, and up to 4 Abs, by maximum photometric repeatability of 0.0001 Abs at 1 Abs

.

The industry's fastest scan functions providing measurement within three seconds and following even fast chemical reactions. Up to 29.000 nm/min.

Easy-to-use operability for fast complete analysis through color touch panel with large and intuitive icons. Up to 6 measurement modes are directly accessible.

Compliant with advanced regulations through LabSolution DB and CS software supporting FDA 21 CFR Part 11, GMP and more

Latest LabSolution UV Software as standard included.

No time to lose? - Wake up function for a quick start in the morning.
The UV-1900i is a further development of the acclaimed UV-1900, which won the coveted Red Dot Award in 2019, one of the most treasured design prizes worldwide. The jury emphasized the unique design which supports ergonomic handling.
The UV-1900i is a stand-alone instrument. Its operability can be summarized as "lighter and faster than ever before". The touch display is ergonomically designed: large and clear symbols show all functions at a glance. The system can be operated in eight languages. With the latest LabSolution UV-Vis software as standard included, spectrum analyses can also be carried out conveniently at a PC.