Micro Volume QuEChERS Kit for LC/MS (Forensic)
Biological Sample Pretreatment Kit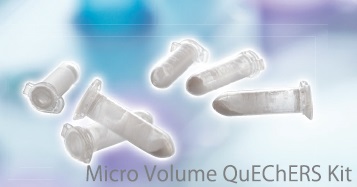 This pretreatment kit for human biological samples is intended for the field of forensic medicine. Salt precipitation via QuEChERS extraction salts is adopted as the method* for extracting toxicants in blood and urine. The sample volume has been scaled down to 100 μL, so biological samples can be pretreated even if an ample sample volume cannot be ensured. Samples pretreated with this kit can be measured with high sensitivity using LC/MS/MS.
* A patent application has been submitted for this technology.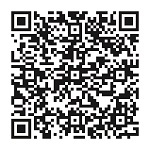 Scan the QR code to see the detailed pretreatment workflow (for smartphones).
Click here if you have not installed a QR code reader application.
Features
1. Ready-to-Use Pretreatment Kit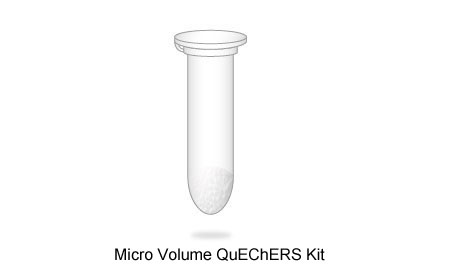 A 2.0 mL tube in the Micro Volume QuEChERS Kit contains the QuEChERS extraction salts (100 mg), which eliminates the need to weigh out the QuEChERS extraction salts. As a result, if an urgent analysis is required, samples can be pretreated quickly by following the workflow shown below. Additionally, this eliminates variance in QuEChERS extraction salt volumes due to manual processing, resulting in data with high reproducibility.
2. Simple Workflow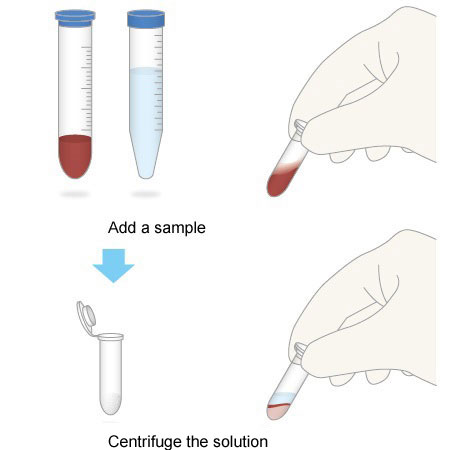 All you need to do is add a sample, mix the solution, and centrifuge it. This simple workflow can be performed even by entry-level staff performing pretreatment for the first time.
3. Valuable Samples Can Be Used Without Any Waste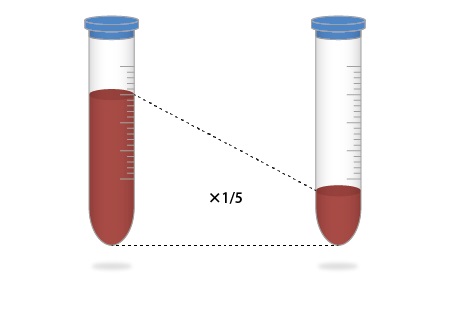 Pretreatment now only requires one-fifth the amount of a sample as compared to the previous method, without wasting valuable samples.
4. Higher Throughput
The throughput has been significantly improved by eliminating the process to weigh QuEChERS extraction salts and reducing the drying and concentration time.
(Steps after drying and concentration can be skipped when a high-sensitivity unit is used.)
5. Applicable for a Wide Range of Biological Samples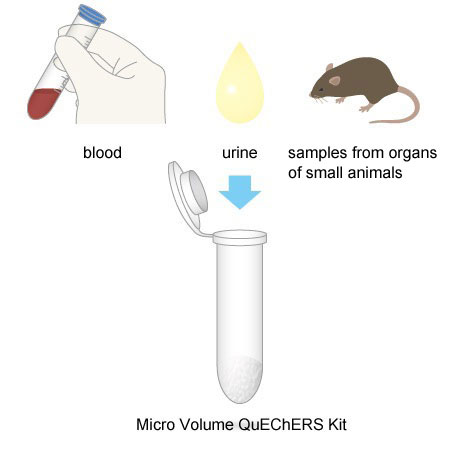 Using this kit, pretreatment can be performed on a wide range of biological samples including blood, urine, and samples from organs of small animals.
* This product is for research purposes only. It cannot be used for clinical diagnostic applications.
Example of Use: Toxicant Additive Recovery Test
Using the Micro Volume QuEChERS Kit, an additive recovery test was implemented for the main toxicants in whole human blood. The measurements were performed by LC/MS/MS using the HPLC and MS conditions registered in the LC/MS/MS Rapid Toxicology Screening System Ver.2. Favorable results were obtained in this experiment, with recovery rates* for all compounds ranging from 71% to 86%. Using the Micro Volume QuEChERS Kit, impurities can easily be removed, enabling the efficient recovery of a wide range of compounds without loss.
* The recovery rate is calculated using the following formula.
Recovery rate = (Area for the pre-added compound) / (Area for the post-added compound) x 100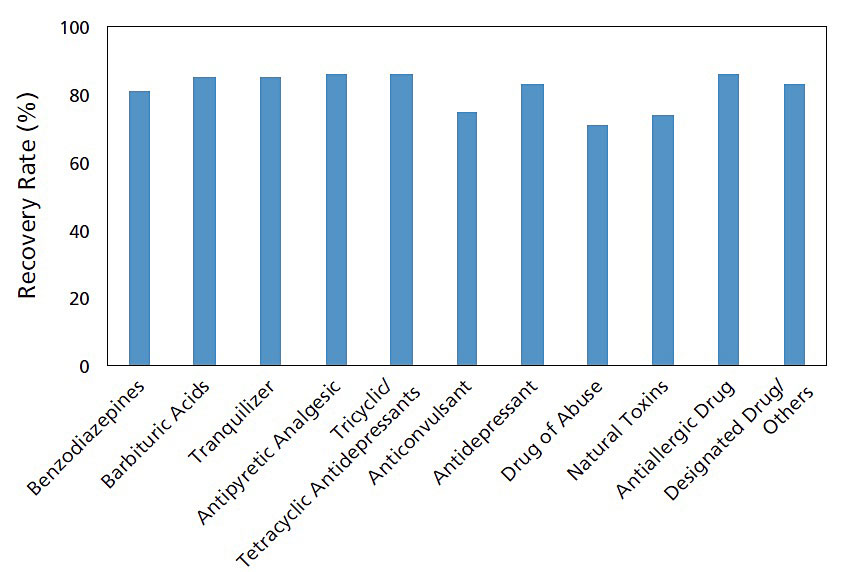 Toxicant Additive Recovery Rate
These data were obtained from Associate Professor Kei Zaitsu and Kengo Matsumoto, Department of Legal Medicine and Bioethics, Nagoya University.
Product Specifications & Ordering Information
Item
Specifications
P/N
225-37870-91
Applicable Samples
Whole blood, urine and other biological samples
Use Cycles
Once/pc.
Sample Volume
100 μL
Content
100 mg QuEChERS Extraction Salt
(As per AOC 2007.01;
Magnesium sulfate: 80 mg
Sodium acetate: 20 mg)
Quantity
100 pc.
Note: When storing this product, avoid direct sunlight as well as high temperatures and high humidity.
Pretreatment Protocol
The Micro Volume QuEChERS kit is intended for the use in pretreatment to extract a medicinal toxicant from a biological material. The composition of QuEChERS extraction salt complies with AOAC2007.01.

This instruction manual presents an example of pretreatment following the protocol of " LC/MS/MS Method Package Rapid Toxicology Screening Ver.2". The following shows the pretreatment flow. For the details, see "4. Pretreatment Method (Example)".
Cautions
This product is for research purposes only. It cannot be used for clinical diagnostic applications.
Shimadzu assumes no responsibility for any damages incurred directly or indirectly from the use of this product. The customer assumes responsibility for the results and phenomena arising from its use. Additionally, note that the usefulness of information obtained from using this product cannot be guaranteed.