Simple Operations and Ease of Maintenance
Easy-to-Maintain, User-Friendly Design
With the TD-30 series, traps, O-rings, and other consumables and maintenance parts can be accessed from the top surface of the instrument, so replacement is simple.
The system is equipped with a software function that records the number of uses of consumables and maintenance parts, and notifies the user when a pre-specified number of uses has been reached. Accordingly, problems due to the operating life of parts can be avoided.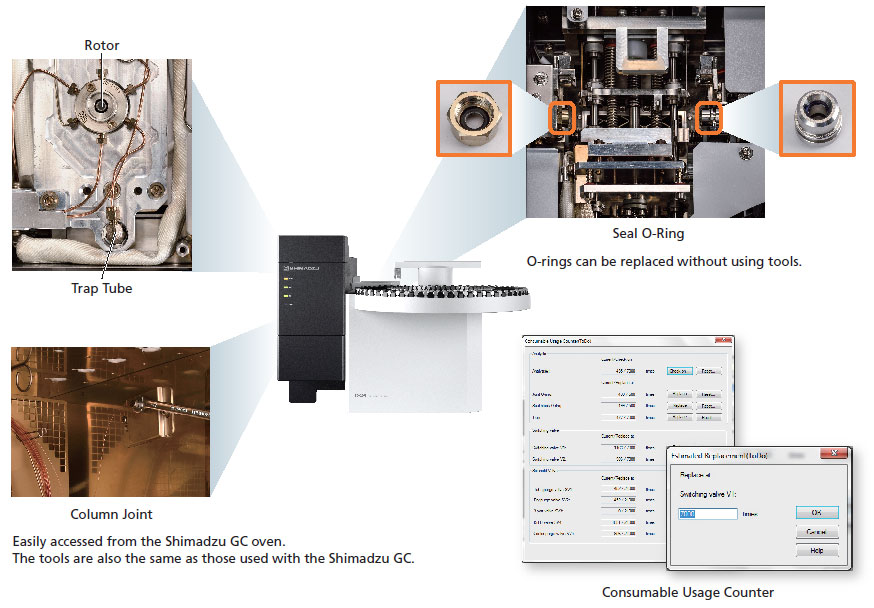 Problems with Tubes Are Prevented Using the Tube Protection Function and the Pressure Release Function
The TD-30 series features a built-in tube protection sensor, which significantly reduces tube damage during cap removal.
In addition, before the tube is removed, the pressure inside the tube is reduced, extending the tube's lifetime.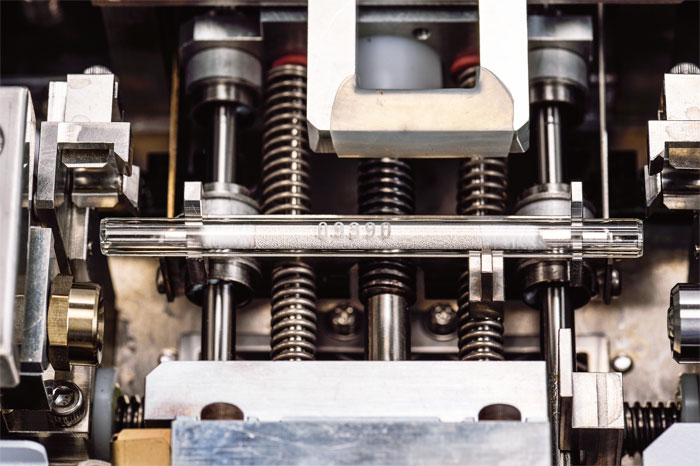 Appropriate Measures When an Analysis Error Occurs (Skip Function)
If a user forgets to place a sample in the tray, or a leak error is detected due to a defective product, it's possible to select whether to stop the consecutive analysis, or skip that step and continue. As a result, precious time is not wasted by simple mistakes.
Simple, Easy-to-Operate Software
The user interface of the control software for the TD-30 series has the same look and feel as the GC and GC-MS method and batch file settings windows. In addition, the operating method is easy to learn.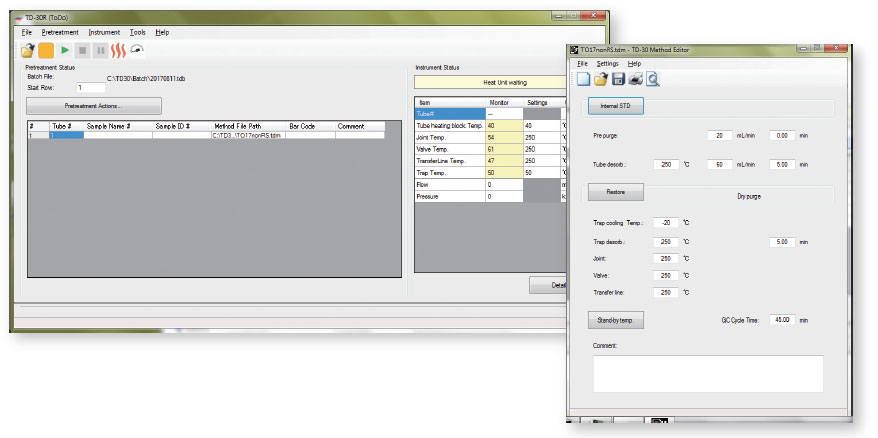 Effective Instrument Management Using Various Tools
The independent leak check function can be used for confirmation after maintenance, and to confirm the status of the sample tubes.
By using the trap tube conditioning function, users can reduce the background noise immediately after trap tube replacement.