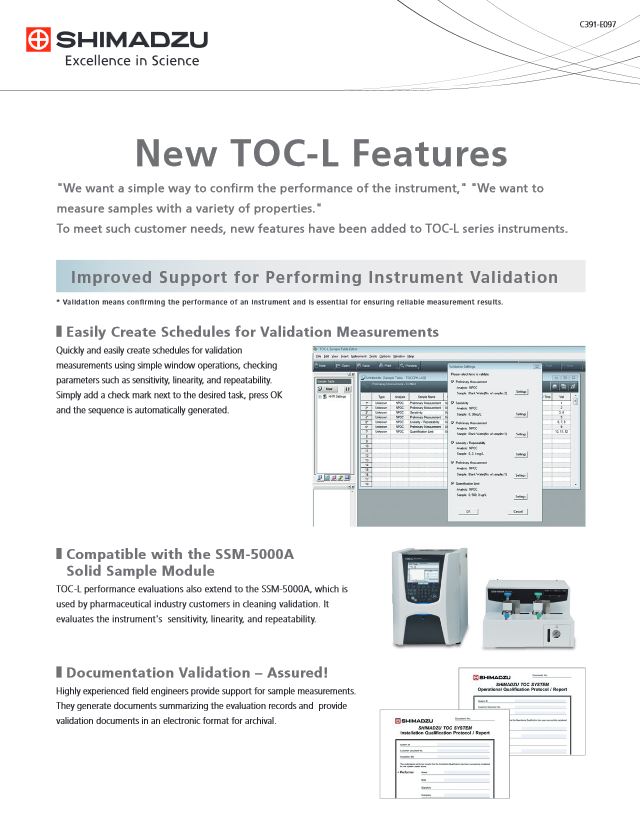 New TOC-L Features: Improved Support for Performing Instrument Validation
Easier and more intuitive
The TOC-Control L/V is PC control software provided with the TOC PC control modules. This software features excellent operability, provides a wealth of functions, and enhances analysis operations.
TOC-LCPH,TOC-LCPN  → TOC-Control L
TOC-VCPH,TOC-VCPN,TOC-VWP  → TOC-Control V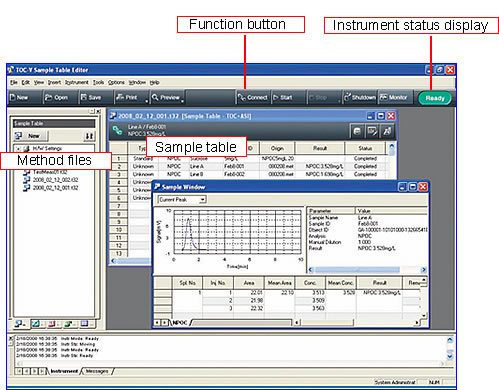 Sample Table
The character strings, serial numbers, and vial numbers can be batch entered in series by dragging over the cells.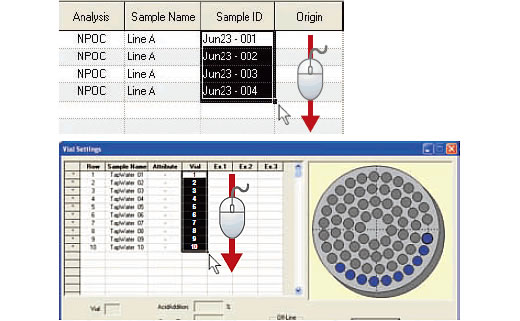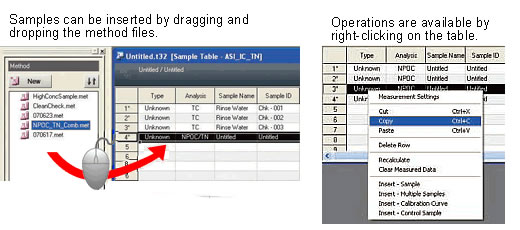 List of files being used
Files being used are listed by type. Files can be sorted by file name or creation date. In addition, file contents are displayed using tooltip by hovering over a file with the mouse.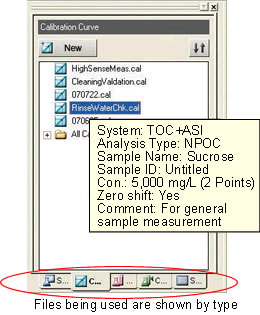 For Research Use Only. Not for use in diagnostic procedures.
This page may contain references to products that are not available in your country.
Please contact us to check the availability of these products in your country.