TOC History – Degree(s) of Effectiveness
A breakthrough for Shimadzu TOC instruments was the TOC-500, completed in 1983. The analyzer layout had been significantly improved with this product. It marked the birth of the 680°C combustion method, which is still used with great success today.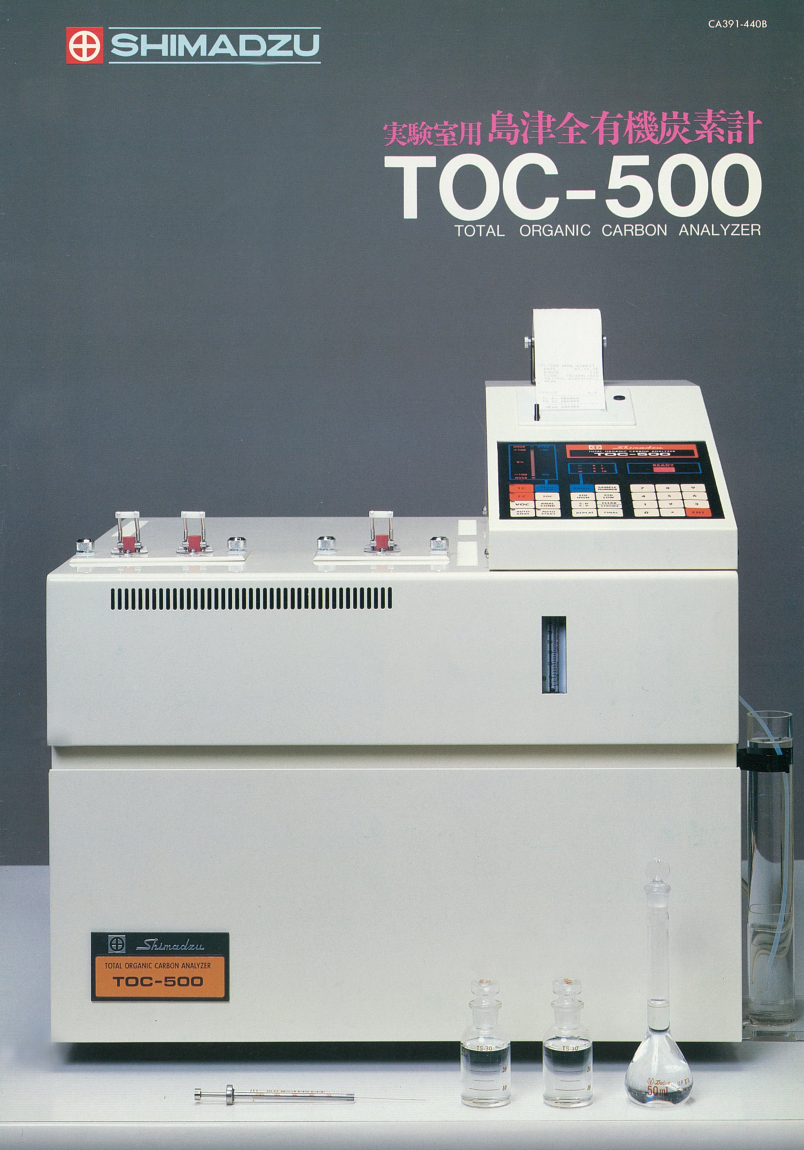 In TOC analysis where 100% recovery of all organic matter is desirable, a higher combustion temperature was considered safer. However, the 950°C combustion method was at a disadvantage, as salt melting at the high temperature would wear out the combustion tube and catalyst, significantly shortening its maintenance life. Since salt is contained not only in seawater, but also in many wastewater samples, its effect on analysis robustness was significant. Shimadzu solved this problem by lowering the furnace temperature, while at the same time using high performance platinum catalyst. In addition, the catalyst replacement method, which had been the biggest drawback of TOC analyzers up to that time, had been significantly simplified, which attracted attention worldwide. This high temperature catalytic oxidation (HTCO) method was designed and evaluated to meet the required performance even at the lower temperature of 680°C. In 1985 the method was submitted to Japanese standard committee JIS and approved. Many standardizations worldwide followed and until this day the method is used very successfully in TOC analytics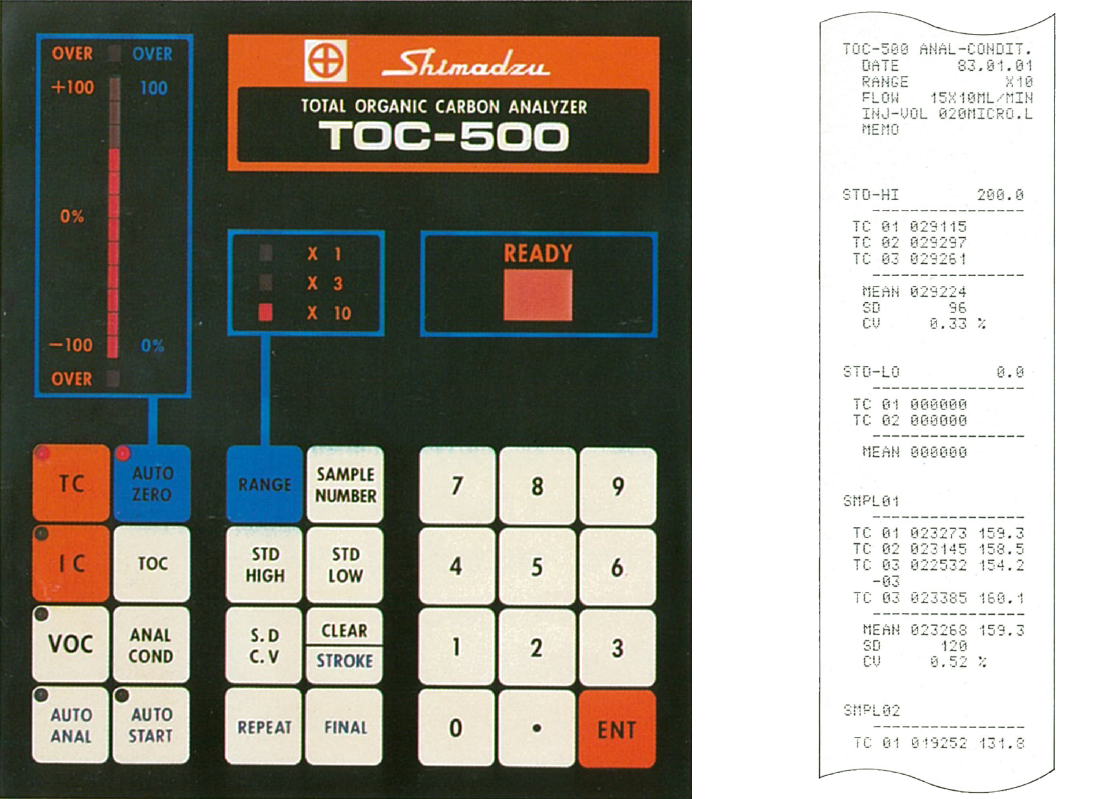 Data processing had been revised, so that peaks could be integrated automatically. The system would compare peak area instead of height to calibration, in turn becoming much more selective for carbon, regardless of how easy or hard a compound was to oxidize. TOC-500 could be programmed for various methods via a keyboard and after analysis a report could be printed on thermal paper, including result and statistical parameters necessary for quality control. The effort for the operator to evaluate data could be significantly reduced that way. A re-design of the flow line enabled lower blank values and higher precision, making TOC analysis in upper ppb-range feasible.
TOC-500 was the first Shimadzu TOC instrument to be launched globally and in 1987 it was well received. In particular, use of the TOC-500 had spread to major chemical and pharmaceutical manufacturers in Europe and to oil refineries and chemical production in the southern part of the United States. TOC-500 was exhibited at Pittcon in 1987 where it made a name for itself through its ease of use in both analysis and maintenance.
>>Next: The Shimadzu TOC Method