Pure Perfection
Decades of experience condensed into the market-leading TOC analyser
Below we present example data from real sample measurements. Please note that measurement results depend on factors, such as sample matrix, injection volume, blank values, chemicals, gases and maintenance condition.
Extremely wide measurement range
From ultrapure water …
Highly sensitive, low-noise NDIR detector enables analysis in low ppb range.
Integrated blank check function automatically evaluates system blank to utilize it for exact concentration calculation (TOC-L CxH).
Detection limit as low as 4 µg/l (TOC-l CxH), the highest level for catalytic combustion oxidation method. (TOC-L CxN: 50 µg/L).

… to highly contaminated waste water
Automatic dilution function enables measurements up to 30.000 mg/L.
Convenient dynamic range extension function for the analysis of unknown samples.
Automatic washing function and clever sampling sequences counteract cross-contamination.
High performance Platinum catalyst reliably oxidizes even hard-to-decompose organic compounds including insoluble material.
At 680°C combustion temperature, a maximum of service life and efficiency is achieved even for saline samples.
The automated sample pretreatment and injection system enables excellent reproducibility.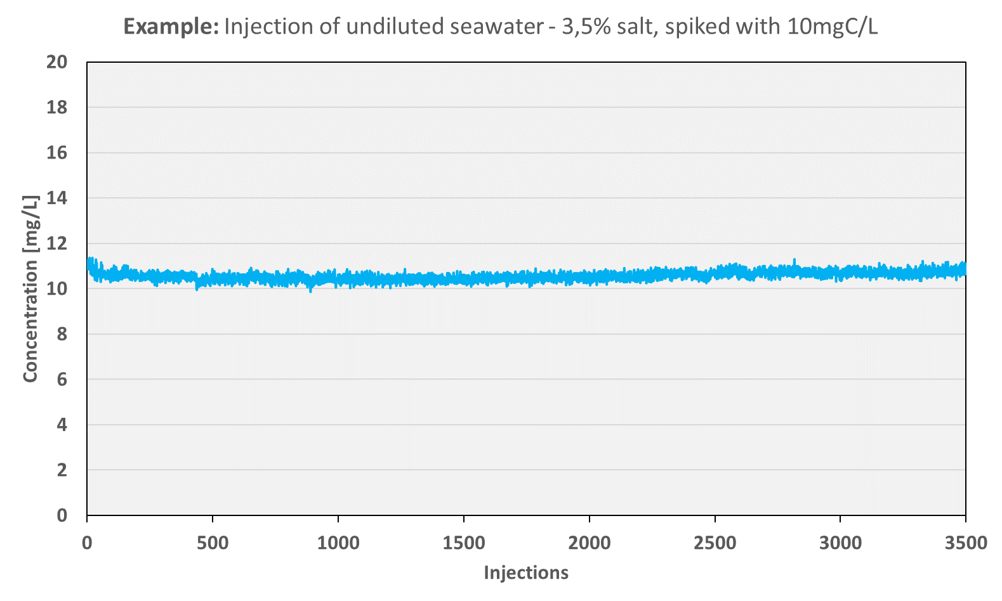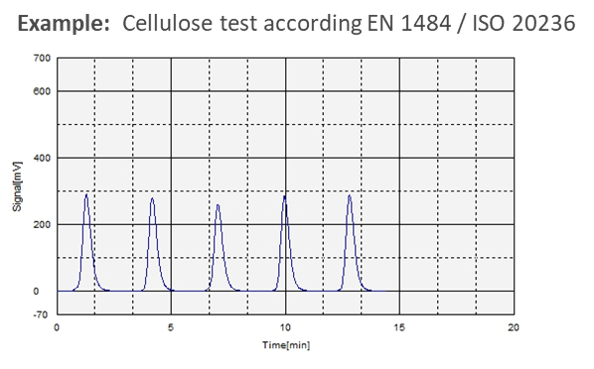 - Optional magnetic stirrers can be integrated into the ASI-L autosampler,
to agitate the sample in the vials to prevent the settling of suspended solids.
- The powerful 680°C catalytic combustion method is highly efficient when
it comes to the complete oxidation of hard particles.
- Optimized sampling sequences and flow line diameters counteract the sedimentation of suspended matter, to ensure representative samples are injected.
- With a flow line diameter of 0,5 mm (extendable to 0,8 mm) even solid suspensions can be analyzed using the liquid flowline.
To protect the system from potentially harmful combustion products, a range of optional scrubbers and filters are available.
Various expansion stages of Halogen scrubbers, enable the analysis of difficult matrices including high salt samples and even hydrochloric acid.
A combination of optimized combustion tube geometry and mist catchers has proven successful for the analysis of sulphuric Acid.
Our

TOC application handbook

contains further application solutions, for example for TOC analysis in H2O2, brine and even hydrofluoric acid.