GCMSsolution
Workstation Software for GCMS-QP2010 Series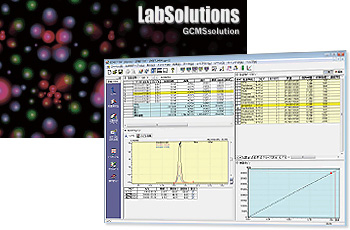 GCMSsolution is the workstation software for Shimadzu GCMS-QP2010 series gas chromatograph mass spectrometers. It features a user-friendly interface that allows intuitive operation while an ample collection of Wizard functions assists in entering parameters. This ensures that even first-time users can navigate operations. In addition, GCMSsolution offers a generous array of features, such as an automatic retention time adjustment function, outstanding ease-of-operation that allows identifying multiple components more efficiently, and a report creation function that offers a high degree of freedom in formatting reports.
This page may contain references to products that are not available in your country.
Please contact us to check the availability of these products in your country.