High-Speed Synchronized Recording Function Using Two Cameras
High-Speed Synchronized Recording Function Using Two Cameras
Accurate synchronized recording can be performed using two cameras at a frame rate of 10 million frames/second, so high-speed phenomena can be recorded simultaneously from two directions. Also, 3D image analysis can be performed in combination with commercially available image analysis software.
Two Directional Simultaneous Recording of the Breakage of Carbon Fiber Reinforced Plastic (CFRP) in a Tensile Test
Recording speed: 1 million frames/second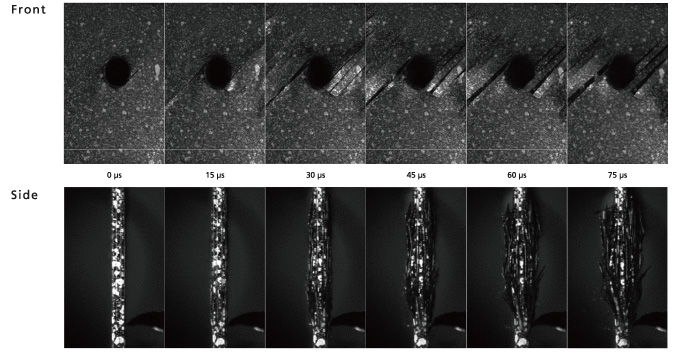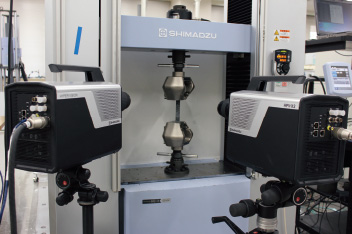 For Research Use Only. Not for use in diagnostic procedures.
This page may contain references to products that are not available in your country.
Please contact us to check the availability of these products in your country.