15.11.2021 - 19.11.2021
VIRTUAL Congress
HUPO 2021 World Congress | Human Proteomics Congress in Stockholm Sweden
Discover Shimadzu's solutions
As a world leader in analytical instrument manufacturing, Shimadzu proudly delivers the most comprehensive solution portfolio, allowing researchers to combine multiple approaches and orthogonal methods to gain confidence in hypothesis testing.We provide not only various detection strategies such as HRAM Q-TOF, microflow LC-MS/MS, automated TMS-derivatization GC/MS/MS, probe-ESI direct ionization, and MALDI imaging, but also unique solutions for micro sampling, multi-omics data interpretation package, and more. In that scope, we are pleased to support HUPO Reconnect 2021. Stop by our virtual booth to discover all our solutions!
Product Theatre - View on-demand
Title: Taking a closer look at glycans on the table - Glycan isomer analysis by benchtop MALDI-MS
Speaker: Takashi Nishikaze, MALDI application Scientist, Global Application Development Center, Shimadzu Corporation
See the abstract here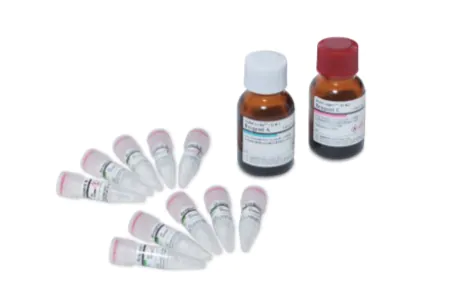 Reagent kit for discrimination of linkage isomers
Poster Presentation
MS³ Analysis of Glycopeptides Using MALDImini™-1 Compact MALDI Digital Ion Trap Mass Spectrometer
Presenters: Dr Andreas Baumeister, Shimadzu Europa GmbH,
Shuuichi Nakaya, Shimadzu Corporation
Session: 09. Technological Advancements in Proteomics
LCMS Lineup

The combination of the LCMS-8060NX and the Nexera™ series UHPLC provides a system with multiple Analytical Intelligence features, improving the efficiency of your entire workflow and maximizing analytical throughput.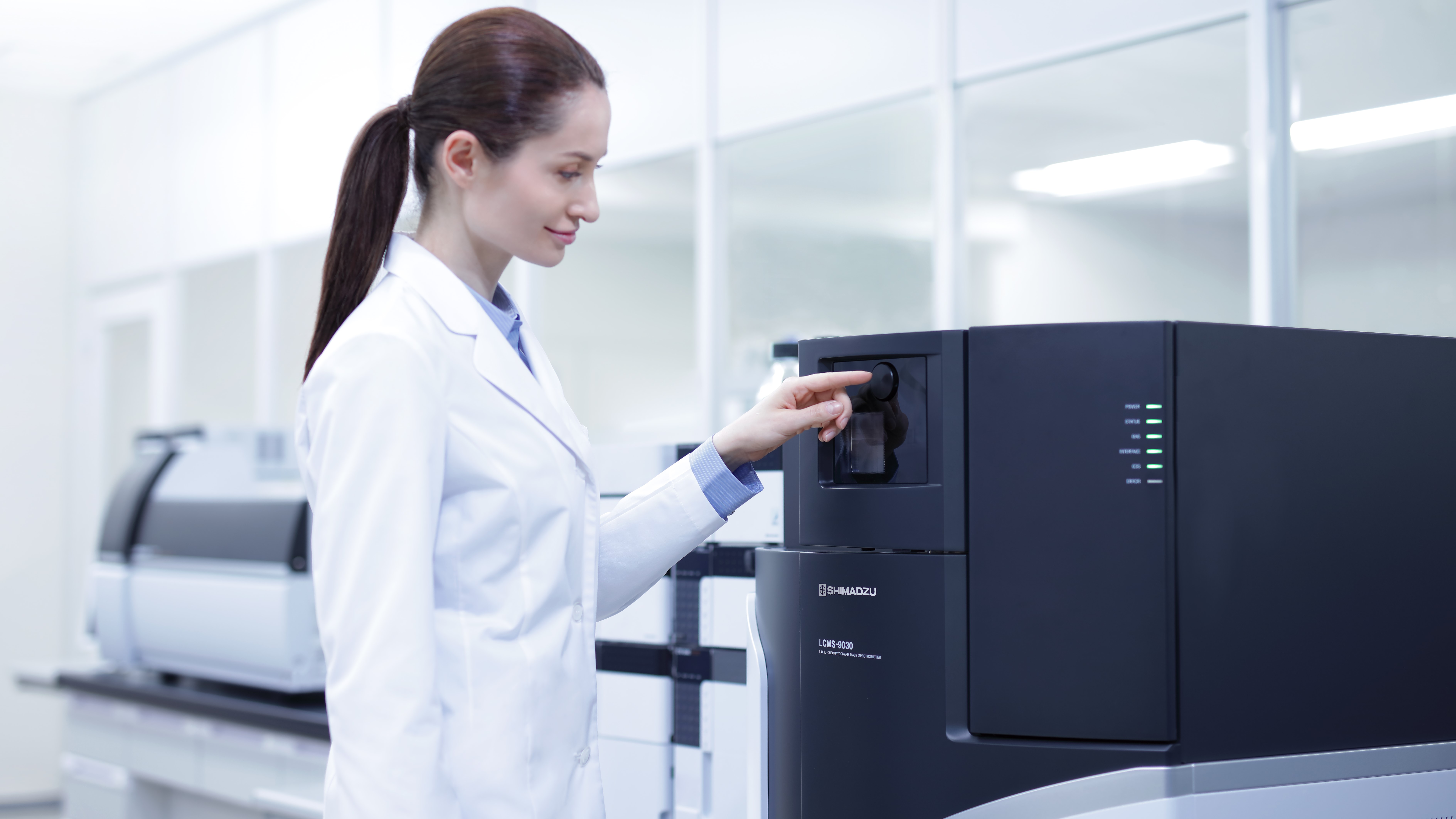 The LCMS-9030 quadrupole time-of-flight (Q-TOF) mass spectrometer integrates the world' s fastest and most sensitive quadrupole technology with TOF architecture. A product of Shimadzu's engineering DNA, speed and effortless performance enable the LCMS-9030 to address qualitative and quantitative challenges with genuine confidence and ease
MALDI Lineup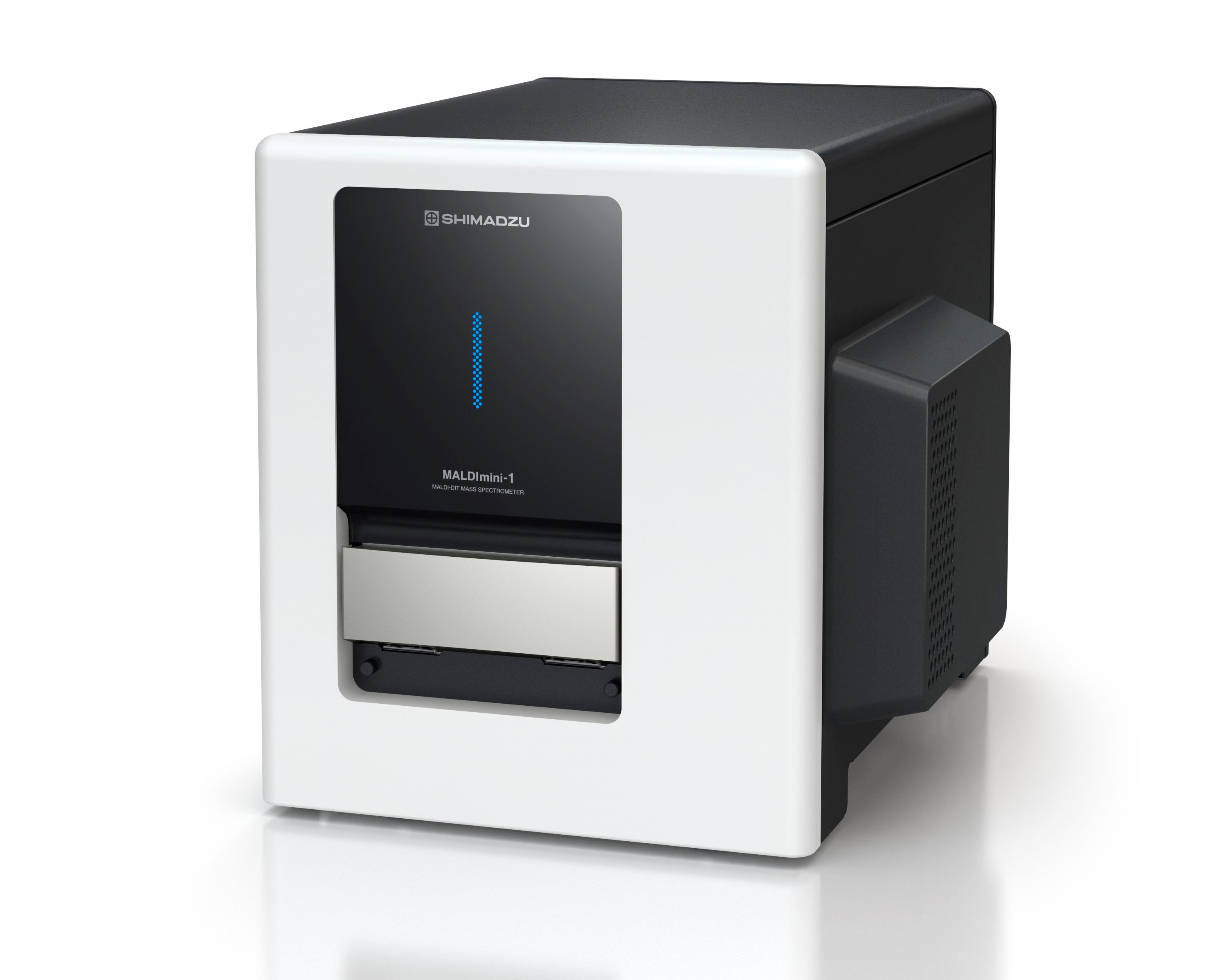 By combining a MALDI ion source with Digital Ion Trap (DIT) technology, it is possible to carry out high-sensitivity MS and MSn analysis even on micro-quantity samples. Not only can the mass of various molecules be checked, but it is also possible to carry out a wide range of analyses such as identifying proteins and investigating the structure of glycans and glycopeptides. Linear mode instruments have traditionally been the instruments of choice in MALDI‒TOF‒based quality control (QC) and profiling workflows, and the MALDI‒ 8020 is no exception. Peptides, proteins, polymers or oligonucleotides ‒ the instrument is capable of delivering the performance required for QC applications. Research laboratories will also benefit from the MS capabilities of the instrument through the rapid mass‒measurement of samples.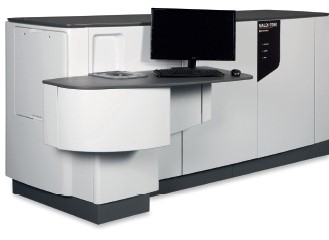 The MALDI-7090 is targeted for proteomics and tissue imaging. It combines Shimadzu's extensive MALDI TOF-TOF mass spectrometry expertise with novel patented technology to provide ultimate performance in identification and structural characterization of biomolecules.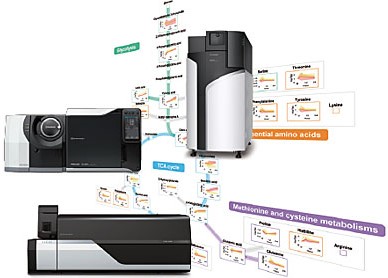 The Multi-omics Analysis Package, developed for metabolic engineering applications, provides the ability to automatically generate metabolic maps and perform a variety of data analysis for the vast data generated in fields like metabolomics, proteomics and flux analysis. It offers a powerful platform to support drug discovery, bioengineering and other life science research applications.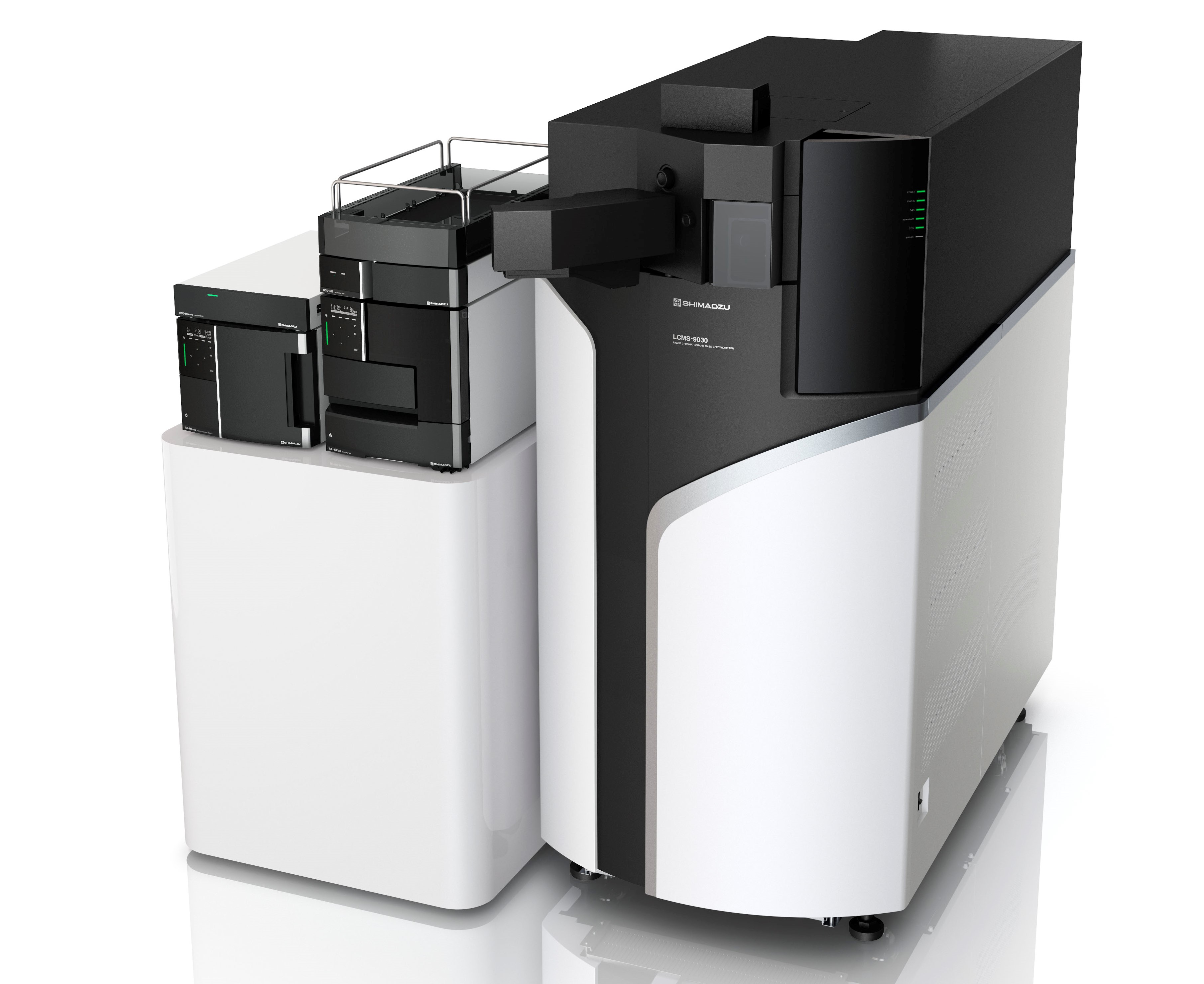 Nexera Mikros, a Shimadzu microflow LC-MS/MS system provide the stable and sensitive quantitative analysis by not only improved sensitivity through stable performance of micro-flow solvent delivery and optimized ion source design, but also utilization of the unique UF-Link column connection and system variety that support a wide range of applications.
Alzheimer Disease Biomarkers