LC/MS/MS Method Package for PFAS in Drinking Water
Provides Procedures and Methods for Analyzing Organofluorine Compounds in Drinking Water According to EPA Methods 533 and 537.1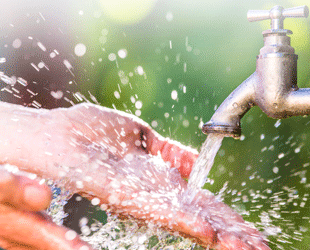 Per- and Polyfluoroalkyl Substances (PFAS) have been used in coatings, surface treatment agents, emulsifiers, fire extinguishing media, and a wide variety of other products due to their water repellency, heat resistance, chemical resistance, and other characteristics. Meanwhile, due to concerns about their persistence, bioaccumulation, toxicity to biological organisms, and mobility over long distances in the environment, some PFASs have been targeted as substances governed by the Stockholm Convention on Persistent Organic Pollutants (POPs Convention)*1. In principle, the convention bans or restricts the manufacture, use, and import/export of target substances in the signatory states. As various countries implement regulations and assess the presence of PFASs in the environment and drinking water, there is a need to standardize the analytical methods used to quantitatively evaluate PFAS concentrations. The United States Environmental Protection Agency (EPA) developed and published EPA Method 537.1 in 2018 for analyzing 18 PFAS compounds in drinking water, and EPA Method 533 in 2019, which lists 25 PFAS compounds. The EPA plans to use Methods 533 and 537.1 as the analytical methods for assessing the status of 29 PFAS compounds in drinking water throughout the United States, based on the Fifth Unregulated Contaminant Monitoring Rule (UCMR5*2) scheduled for implementation between 2023 and 2025. The LC/MS/MS Method Package for Analyzing PFASs in Drinking Water includes ready-to-use analytical methods for EPA Methods 533 and 537.1, examples of analytical procedures for the two methods, and various other information, such as precautions for sample preparation and analysis. Using this product, 52 PFAS compounds*3 in drinking water can be analyzed.
*1 Stockholm Convention:
*2 UCMR5:
*3 Including internal standard substances, surrogates, etc.
LC/MS/MS Method Package for PFAS in Drinking Water
Ready-to-Use Analytical Methods
The package includes optimized analytical conditions for LC/MS/MS analysis, enabling analysis to start as soon as the system, reagents, and columns are available. There is no need to conduct a time-consuming process to determine analytical conditions
Illustrated Examples of Analysis Procedures
Examples of analysis procedures compliant with the EPA methods are illustrated with diagrams. The illustrations help with understanding the difficult-to-interpret EPA methods.
Precautions and Advice for Analysis
Precautions and advice for ensuring an efficient analysis process are included.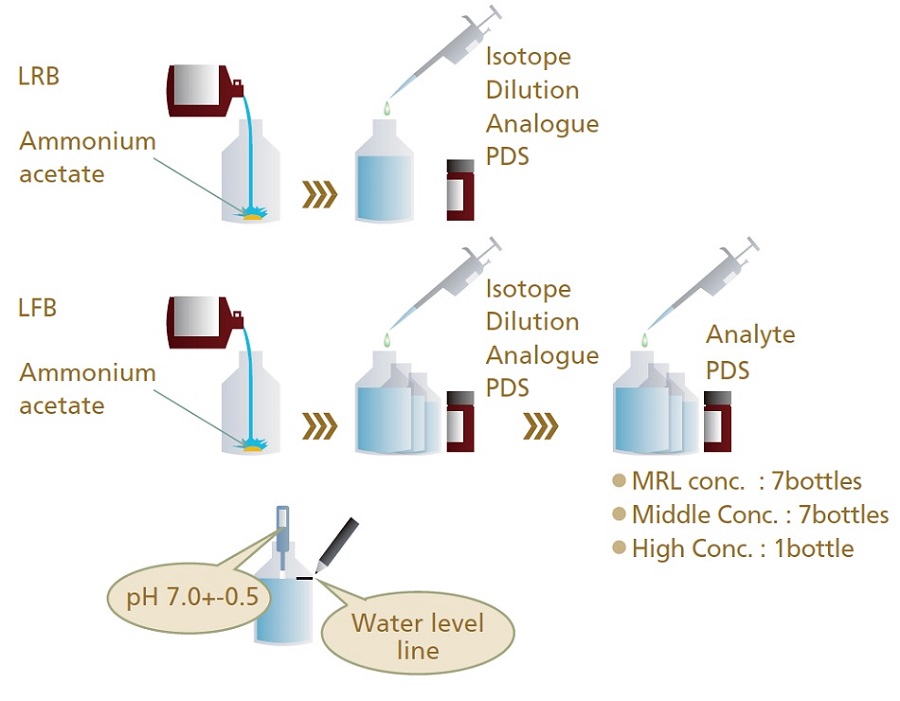 Optional Kit for PFAS Analysis
An "Optional Kit for PFAS Analysis" (sold separately) is available to minimize elution of organofluorine compounds from liquid contact surfaces in the LC system. Using the method package in combination with this kit enables organofluorine compound analysis with even higher reliability and robustness.
Typical Chromatograms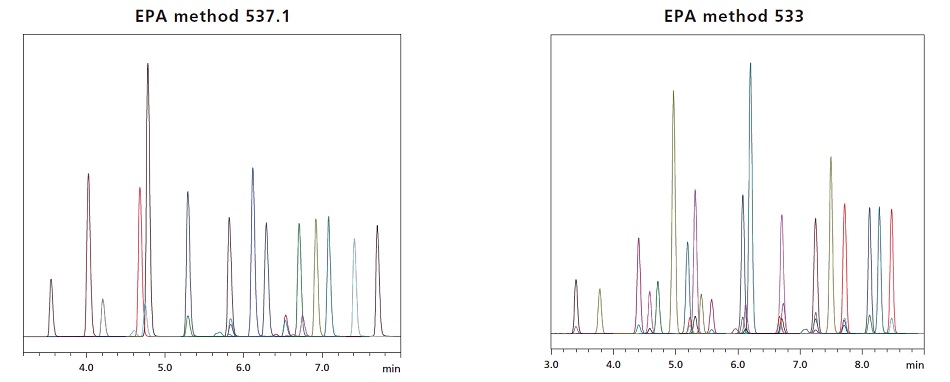 List of Registered Compounds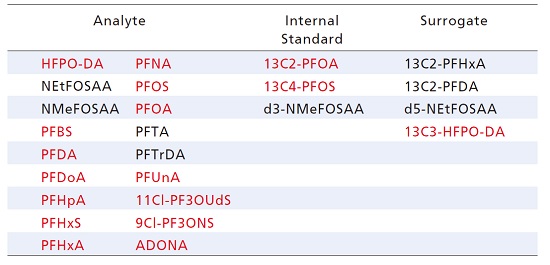 Target compounds of both EPA Methods 533 and 537.1 are indicated in red.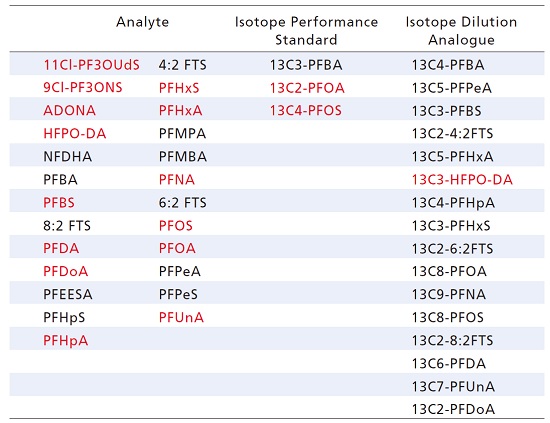 Precautions
Requires LabSolutions LCMS Ver. 5.113 or later and LabSolutions Insight™ Ver. 3.8 SP3 or later.
This method package is intended for research use only. It may not be used for clinical diagnostic applications.
LabSolutions and LabSolutions Insight are trademarks of Shimadzu Corporation or its affiliated companies in Japan and/or other countries.
Related Information
Downloads
Download the latest brochure.
Applications