The High Sensitivity You Expect from a Low Flow System with the Ruggedness of HPLC Covering the Complete Range from Micro to Semi-Micro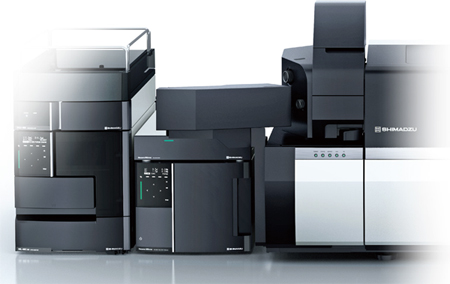 LC/MS/MS methods are now widely recognized as gold standard for the accurate quantitation of small molecules in biological fluids and results more suitable and reliable compared to immunoassay based approaches. For metabolites in biological fuids, the concentration level of the target component is often low, therefore more sensitive analysis is required than semimicro-flow LC/MS analysis, which is superior in analytical throughput, stability and robustness. Generally, in LC/MS analysis, improvement of sensitivity can be expected by reducing the analytical scale which is defined by the total flow rate and column size. On the other hand, by reducing the analytical scale to nano-flow, a well skilled analysts who have special technics in nano-flow analysis is required, and throughput, stability and robustness are reduced by trade-offs. LC/MS analysis on a micro-flow scale using 0.1 to 1 mm I.D. column with 1 to several μL/min has the excellent balance of sensitivity, throughput, and robustness. Nexera Mikros, a Shimadzu microflow LC/MS system provide the stable and sensitive quantitative analysis by not only improved sensitivity through stable performance of micro-flow solvent delivery and optimized ion source design, but also utilization of the unique UF-Link column connection and system variety that support a wide range of applications.
Features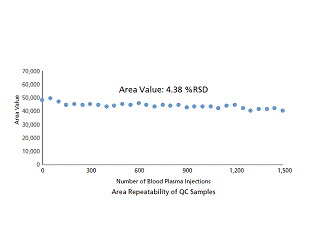 Incomparable Microflow Ruggedness
Realize the Benefits of Microflow While Enjoying the Ruggedness and Reliability of HPLC
The Nexera Mikros system delivers the improvements you expect from a low-flow system with the ruggedness of HPLC. A plasma blank was protein precipitated, diluted (3x), and...
Brochure download
Download the latest brochure.
Applications
Monoclonal Antibody Bioanalysis
- Nexera™ Mikros and nSMOL™ Antibody BA Kit -
nSMOL (nano-surface and molecular orientation limited proteolysis) is a proprietary, ground-breaking process that enables selective proteolysis of the Fab region of...