60 years Infrared Spectrophotometers
Technological Driver and market leader
Shimadzu celebrates its 60th IR anniversary. Since the middle of the 20th century, spectroscopy has been at the core of Shimadzu's analytical business unit and a main driving force in the company's growth and reputation. Know-how, technological skills and innovative power have brought Shimadzu to a leading position in spectroscopy. Promotion of the 60th anniversary was kicked off in September at the JASIS conference in Tokyo, Japan.
Since 1956: Shimadzu at the early forefront of development
Shimadzu grew significantly under the leadership of Genzo Shimadzu Jr. in the first half of the 20th century. Genzo Jr. showed rare talent as a remarkable inventor, and under his guidance Shimadzu progressed hand-in-hand with science, building itself into a leader in technology. In this spirit, Shimadzu developed its first double beam self-recording infrared spectrophotometer: the AR-275. The instrument became commercially available in 1956 and was robust enough even for export overseas.
Technological Milestones
2 0 1 6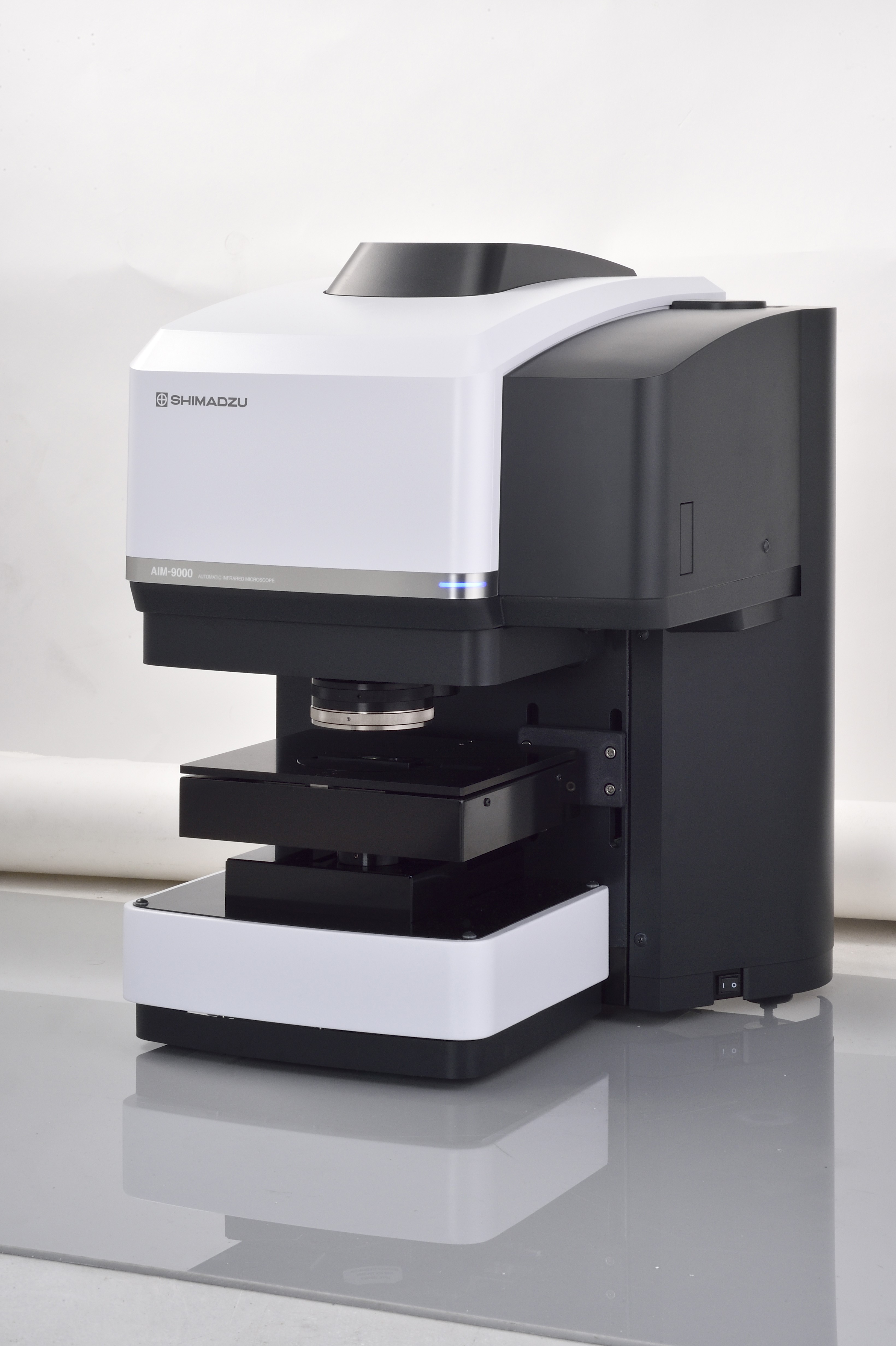 AIM-9000 Infrared Microscope System Unveiling the cause of failures
In this 60th IR celebration year, Shimadzu launched the AIM-9000 FTIR microscope and failure analysis system. All important steps for micro sample analysis; observation, measurement and analysis are highly automated making this system also fit to use for unexperienced people. In combination with the IRTracer-100, the AIM-9000 offers a staggering S/N ratio of 30.000/1 and allows a wide range of accessories for many different application types
---
2 0 1 3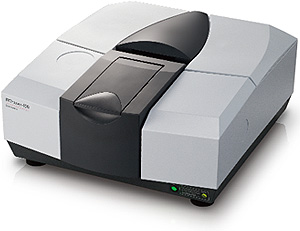 IR-Tracer-100 It´s a matter of specs
In 2013 Shimadzu introduced the incredibly versatile IRTracer-100 FTIR spectrophotometer. The expendable measurement range, the rapid scan functionality, the "Autodryer" system and the extreme S/N ratio give this platform and unbeatable value for money level.
---
2 0 0 8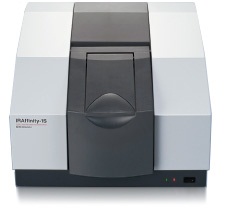 IRAffinity-1 Best in class performance
This new entry level model from Shimadzu featured best in class performance with an S/N ratio of 30.000/1 and a maximal resolution of 0.5 cm-1. The IRAffinity-1S featured a DLATGS detector with temperature control and Shimadzu's patented "Autodryer". These features and specifications were never seen before in an entry level instrument.
---
2 0 0 2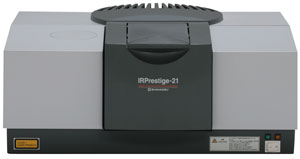 IRPrestige-21 First FTIR with mid-near-far infrared measurement range
The launch of the IRPrestige -21 in 2002 propelled Shimadzu's FTIR product range into the 21st century. Featuring an S/N ratio of 40.000/1 and a maximal resolution of 0.5 cm-1 this instrument was the first to feature the Shimadzu patented "Autodryer" mechanism. The flexibility to add NIR and FIR to the measurement range made the instrument very versatile.
---
1 9 9 0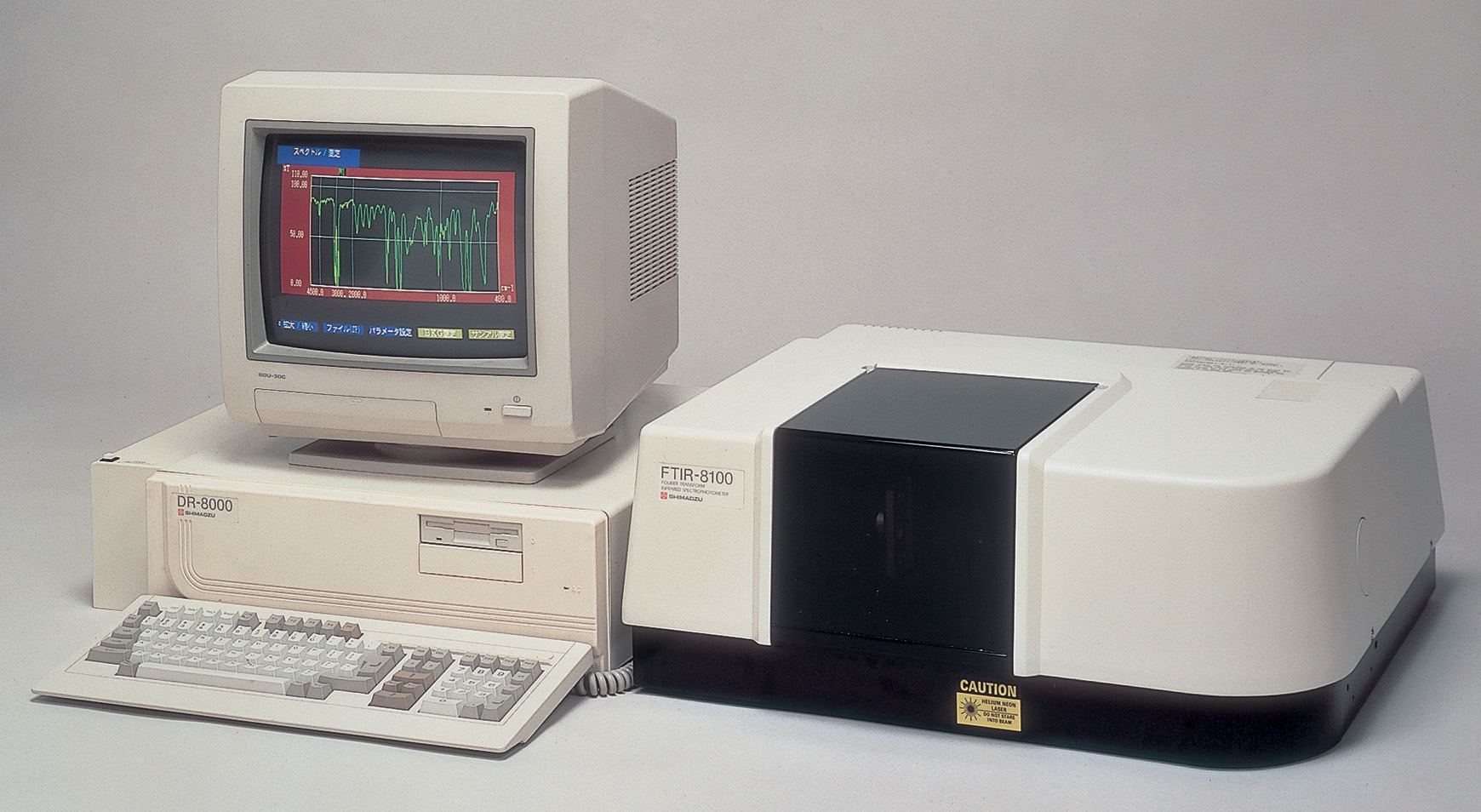 FTIR-8100 Dynamic alignment as standard feature
Reduction in size and price of FTIR spectrophotometers led to the launch of the successful FTIR-8100 in 1990. This was the first instrument in the market to feature dynamic alignment as a standard feature in an affordable FTIR spectrometer. This platform offered a maximal resolution of 2 cm-1, using a LiTaO3 pyroelectric detector.
---
1 9 8 4

FTIR-4000 1st Fourier Transform Infrared Spectrophotometer
The Shimadzu FTIR-4000 was launched in 1984 and was Shimadzu's first Fourier Transform Infrared Spectrophotometer. Featuring a custom made multi CPU system with 8 inch floppy disk memory it allowed for high speed digital recording and storage of the measurement data. From hardware side the FTIR-4000 employed an air bearing mechanism for smooth driving of the moving mirror.
---
1 9 8 1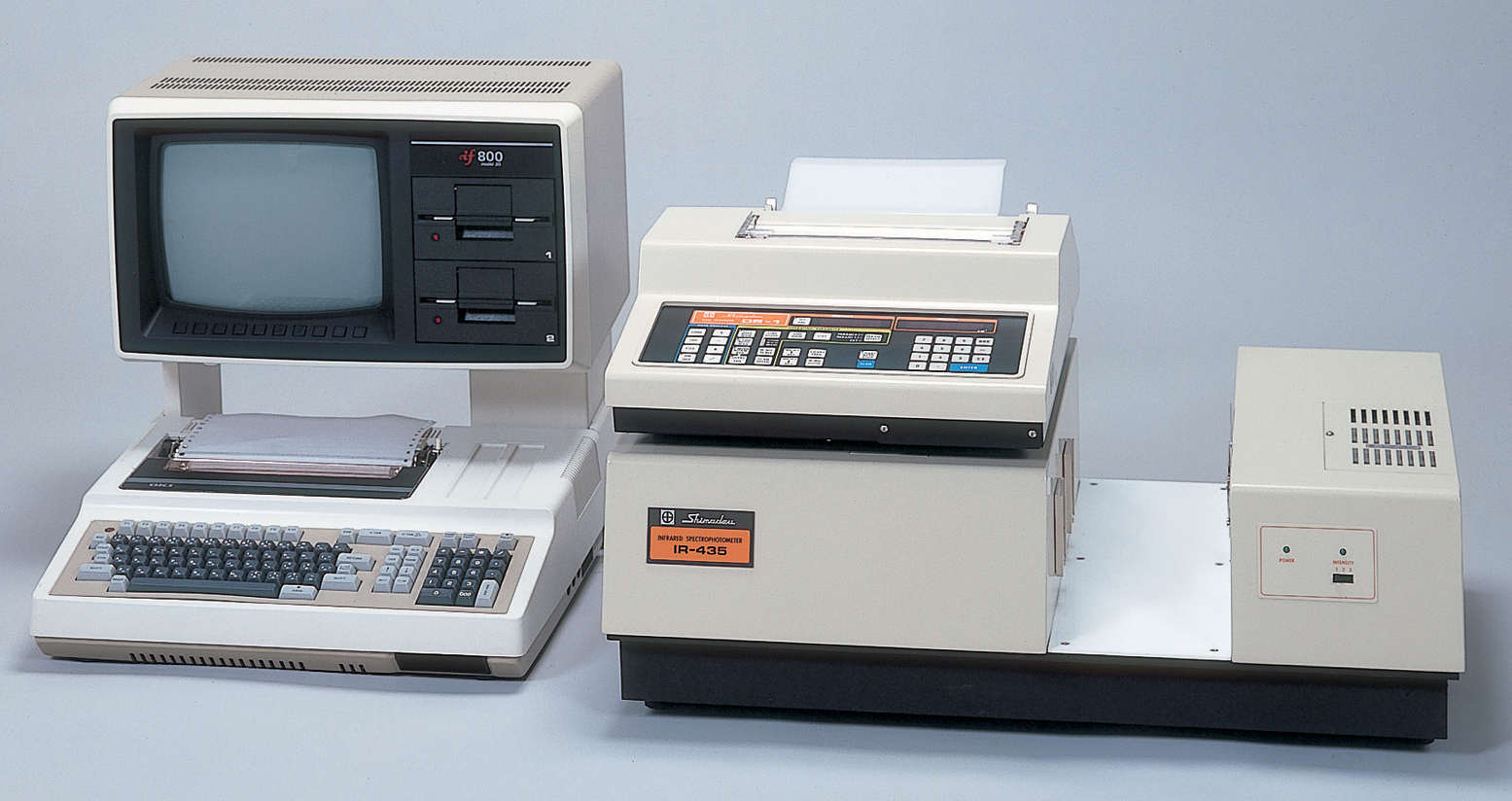 IR-435 Accurate, rapid, automatic
In 1981, the IR-435 made its debut into the market. This dispersive instrument featured an integrated microcomputer and room for optional ROM memory. The 0.08 second full scale response time allowed for accurate spectrum recordings of rapid reaction processes. Automatic peak detection became possible and in terms of functionality it was a substantial improvement over previous infrared spectrophotometers.
---
1 9 6 5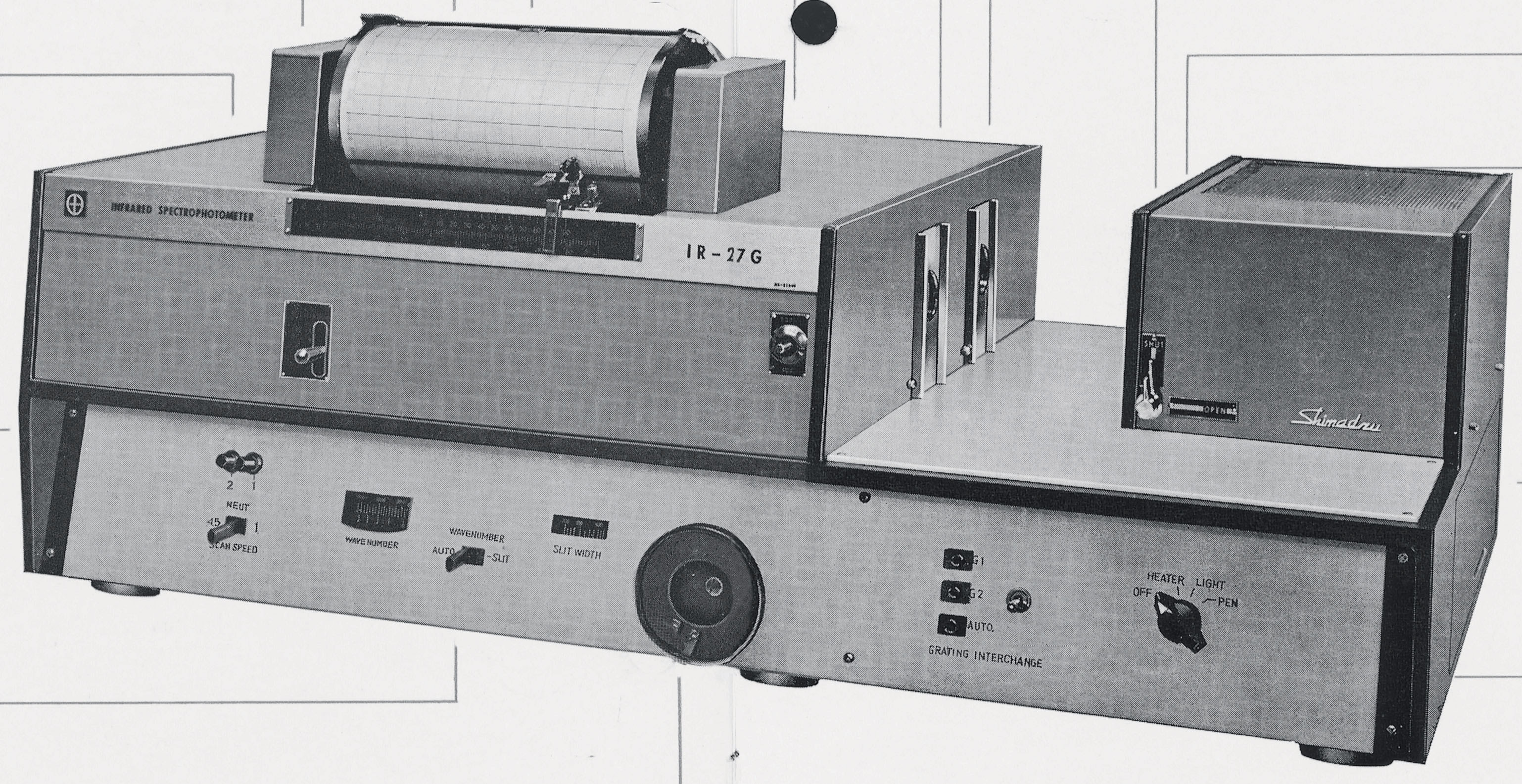 IR-27G 2nd generation
In 1959 the IR-27 platform was launched. This second generation of double beam self-recording spectrophotometers was designed as a table top instrument. The final model of this range was the IR-27G, launched in 1965. With a weight of 130 kg it was still a heavy and bulky instrument.
---
1 9 5 6 - The beginning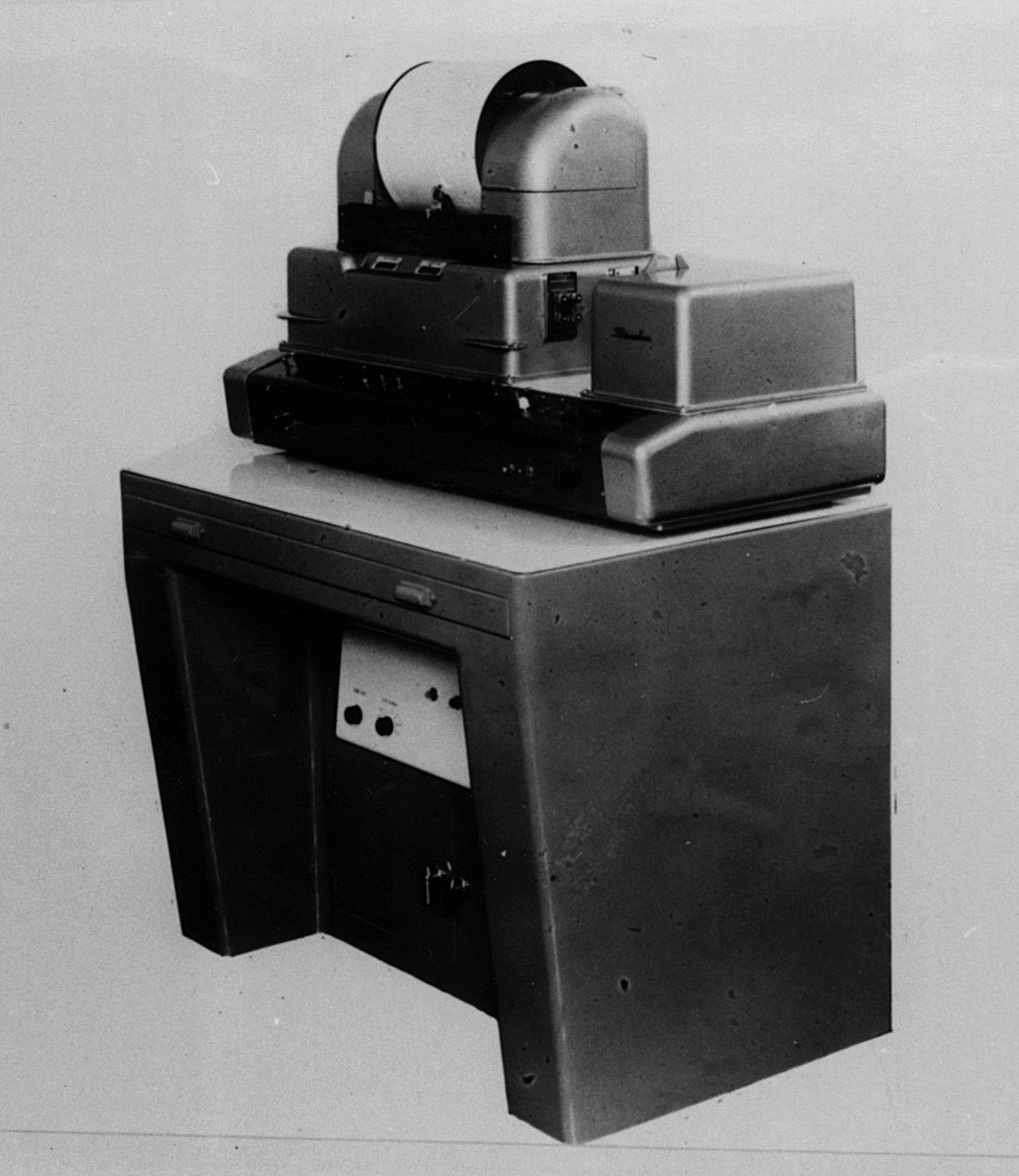 AR-275 How the story began
The AR-275 double beam self-recording infrared spectrophotometer was completed in 1956. The model number "275" came from the focal length of the collimator mirror in the monochromator. This dispersive instrument used a rock salt prism for infrared light dispersion and a thermocouple for detection.