NRW.INVEST AWARD 2018
This year's NRW.INVEST Award went to the US online retailer Amazon, the British systems house Computacenter, the Japanese high-tech company Shimadzu and the Chinese automotive supplier Yanfeng Automotive Interiors.
Shimadzu:
The Japanese company is the world's leading developer and supplier of analytical instruments, laboratory technology and medical devices. Founded in 1875, it settled in Düsseldorf as early as 1968 and has had its European headquarters in Duisburg since 1987. The Shimadzu European Innovation Center was opened there last year: an innovative think tank that combines academic scientific and technical know-how and develops innovative solutions specifically for customers. Shimadzu employs around 230 people in NRW.
RedDot Design Award 2018
IRSpirit - FTIR Spectrophotometer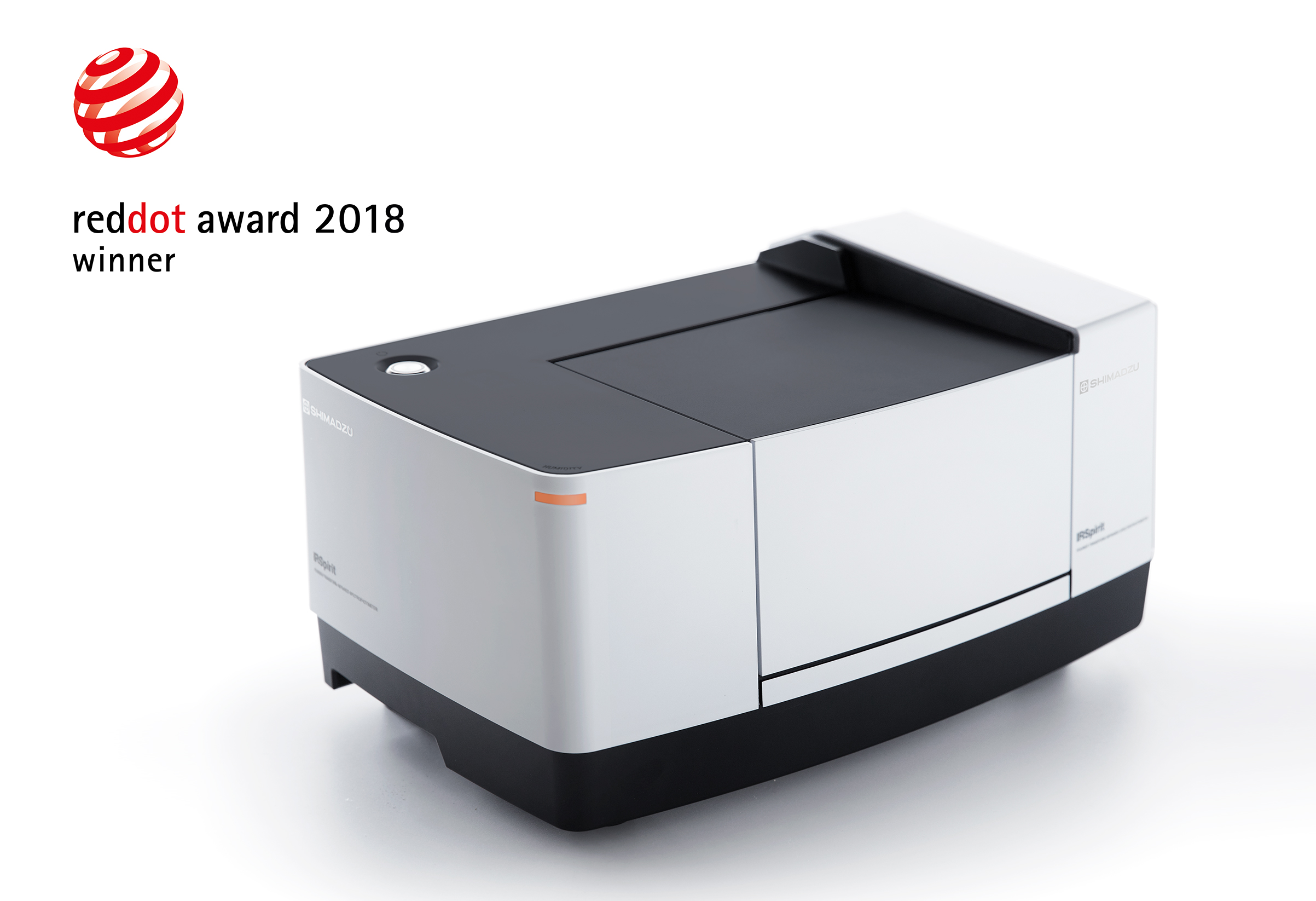 The Fourier-transform infrared spectrophotometer IRSpirit determines the molecular structure and qualifies unknown samples based on an infrared absorption pattern that is unique to each substance. Taking into consideration that most laboratories have limited space, the device has a footprint smaller than an A3 sheet of paper and is accessible from both the front and the side. A wide range of accessories supports a variety of additional technical applications.
Statement by the Jury
IRSpirit captivates with a balanced geometry that, in combination with the black-and-white contrasting, emphasises its impressive compactness.
In-house design:
Hyeri Kang
AIM-9000 - Infrared Microscope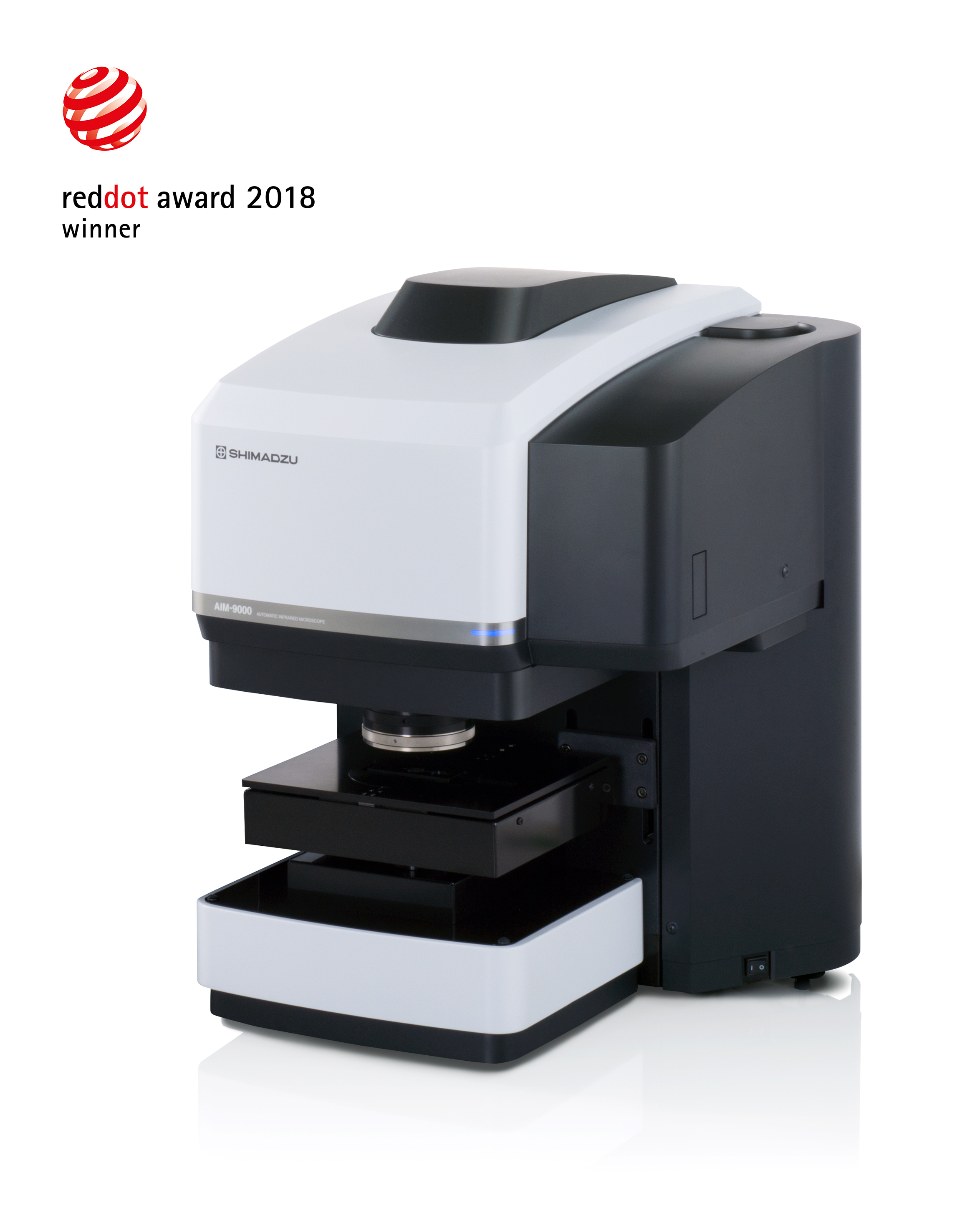 The infrared microscope AIM-9000 is used for material analysis in the micrometre range in conjunction with a special spectrometer. The instrument is equipped with a variety of automation functions that support the user at each step. This significantly reduces the time and effort required for preparation and the actual data analysis. The precise design language correlates with the high functionality and conveys the impression of a powerful measuring instrument.
Statement by the Jury
The cohesive design of the infrared microscope AIM-9000 achieves an aesthetic of clarity, which skilfully underlines its ease of use.
In-house design:
Kaoru Ihara Misa Nobori
https://www.shimadzu.eu/aim-9000