Automates All Process Steps, from Pretreating to Measuring Blood, Urine, Serum and Plasma Samples
Enables seamless analysis and management of samples throughout the entire process from pretreatment to LC/MS/MS measurement.
Automation means samples can be analyzed automatically at nights or on days off.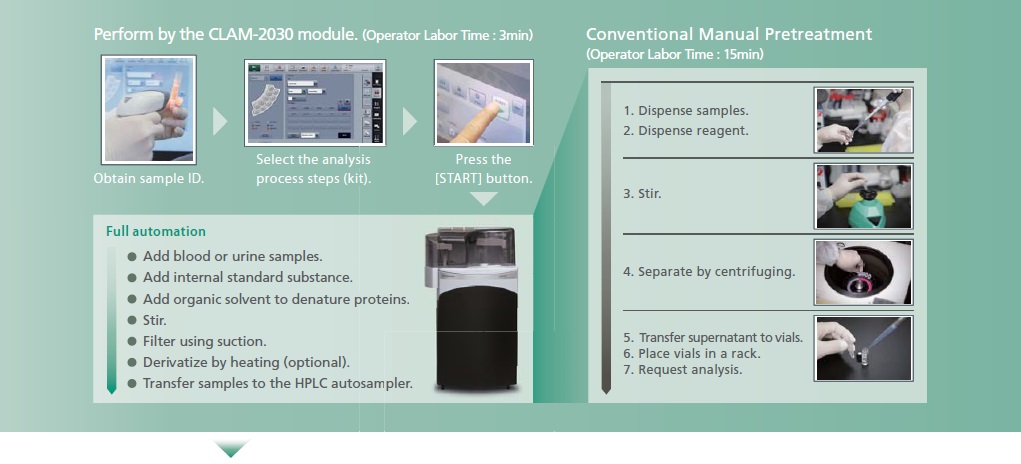 Supports Measuring a Wide Range of Compounds
Flexible HPLC and MS configuration to meet application need.
Measure hundreds of compounds in a single analysis.
Easily change between different methods.

Checking Various Measurement Results Is Easy
Facilitates data review and flags inconsistent data and instrument conditions.

For Research Use Only. Not for use in diagnostic procedures.