Enhanced UHPLC Reliability
Enhanced UHPLC Reliability
Ultrafast 7-second injection and 14-second cycle time
Nexera X2 autosamplers support ultrafast injections to increase analytical throughput. In particular, the SIL-30ACMP achieves a 7-second injection time and a 14-second cycle time, making it ideally suited for ultrafast analysis.

Minimizing carryover with multiple rinse solvents
The Nexera X2 autosamplers, SIL-30AC and SIL-30ACMP, provide near-zero carryover. The improved design maintains a low carryover level, even during long-term usage, to ensure reliable analysis.

Both the SIL-30AC and SIL-30ACMP support the use of multiple rinse solvents for rinsing the needle's outer surface and inner surface to thoroughly minimize carryover.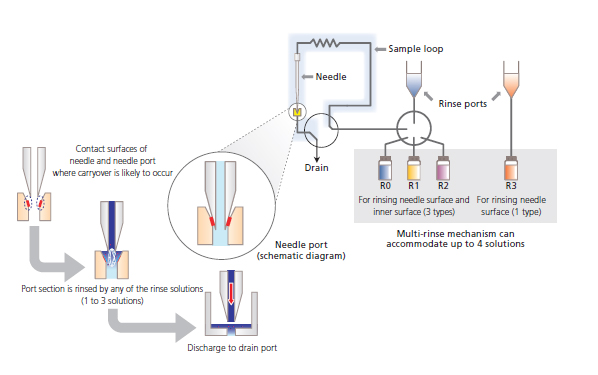 For Research Use Only. Not for use in diagnostic procedures.
This page may contain references to products that are not available in your country.
Please contact us to check the availability of these products in your country.