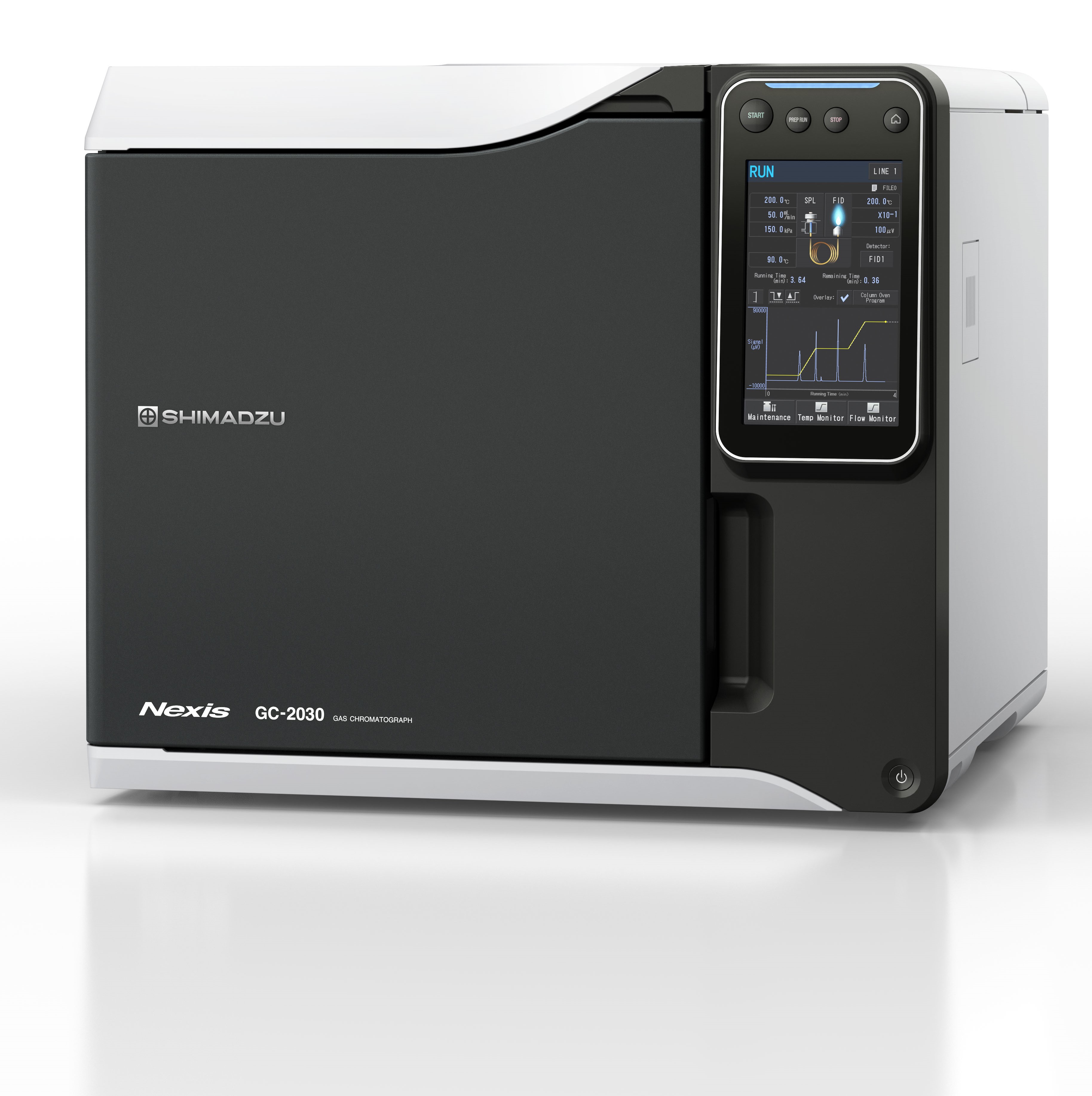 Gas Chromatography
A common practice for the evaluation of hydrocarbon contamination in various matrices is the use of gas chromatography (GC). With more than 60 years of GC experience Shimadzu offers high-quality gas chromatographic instrumentation. Our state-of-the-art Nexis GC-2030 combines productivity, sensitivity, and reliability making it the ideal choice for your analytical task.
Highest sensitivity and precision
Ensure highest sensitivity and precision in your routine tasks with Shimadzu's GC-2030.
Easier, intuitive operation and smart functionalities
Shimadzu's Nexis GC-2030 has been designed to assist your daily analytical work with an intuitive touch screen and a variety of integrated smart functions including automatic shutdown and wake-up protocols, sophisticated diagnostic functions, and easy maintenance features.
Increased sample throughput
Hydrogen as carrier gas helps to reduce running costs of your gas chromatographic system and decreases analytical runtimes ensuring fast, while still reliable, results from your samples. Shimadzu's three-pillar safety concept supports the safe use of hydrogen as carrier gas in your routine analysis.
Validate the cleanliness of orthopedic implants
With its Nexis GC-2030 gas chromatograph, Shimadzu offers a highly suitable tool to investigate the total hydrocarbon contamination in different matrices according to international standard ISO 9377-2 "Water quality - Determination of hydrocarbon oil index - Part 2: Method using solvent extraction and gas chromatography". According to international standard ISO 19227 "Implants for surgery – Cleanliness of orthopedic implants" this method can also be adapted for the validation of orthopedic implant cleanliness.
Get more info by downloading our Application-Note!