High-sensitivity Cell (optional)
High-sensitivity Cell (optional)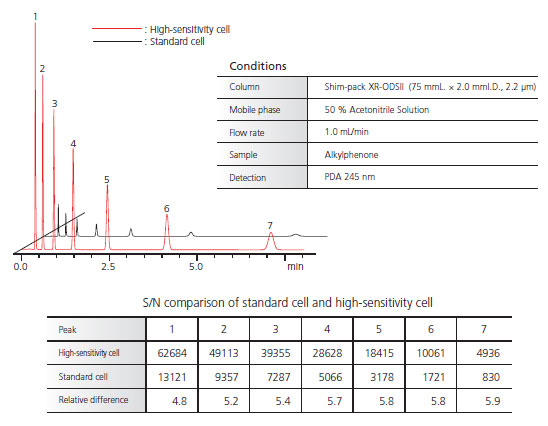 Example of Pharmaceutical Impurity
The high-sensitivity cell can detect impurities in pharmaceuticals which are difficult to detect using the standard cell. Valsartan and decomposition product were analyzed using both cells by the Nexera SR system. As shown, analysis of a trace-level impurity is possible using the high-sensitivity cell.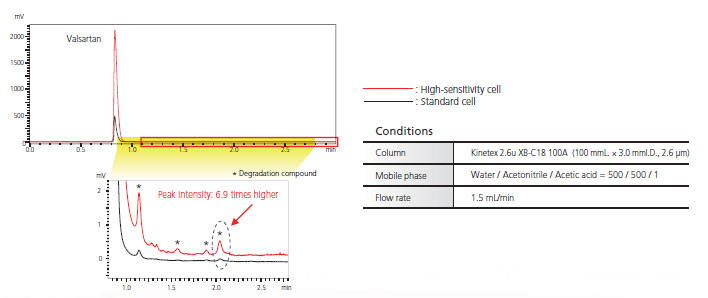 For Research Use Only. Not for use in diagnostic procedures.
This page may contain references to products that are not available in your country.
Please contact us to check the availability of these products in your country.