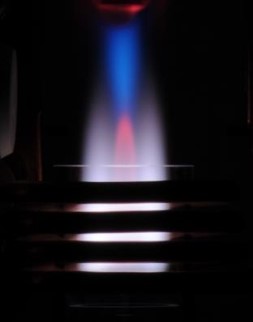 ICP Inductively Coupled Plasma Method
Inorganic contaminants like V, Cr, Co, Ni, Cd, and Mo likely to be present on the orthopedic implants can be of medical risk for the patient by transition into the human body. Such elements can be quickly monitored by ICP methods. Two different ICP techniques, depending of the requirements, are most often used ICP-OES and ICP-MS. Designed for high stability and lowest running costs.
ICP-OES for Simultaneous Element Analysis
The Inductively Coupled Plasma Optical Emission Spectroscopy (ICP-OES) analysis method uses a high-frequency inductively coupled plasma as excitation source for the atoms to generate an emission spectrum.
ICP-MS for lowest Detection Limits
The Inductively Coupled Plasma Mass Spectrometry (ICP-MS) analysis method uses the plasma as ionization source and a Mass Spectrometer as mass/charge filter device to identify and to quantify the elements of interest in the implant extract.
Elemental analysis of implant extracts by ICPE
ICPE-9800 Series the ICP optical emission spectrometer series, simultaneous and quickly multiple elements can be analyzed by offering superior accuracy. It is widely used as the official analysis method according to European Commission for drinking water analysis or ICH Q3D. The ICH (International Conference on Harmonisation of Technical Requirements for Registration of Pharmaceuticals for Human Use, Guideline for Elemental Impurities) consists of pharmaceutical regulatory bodies and industry representatives from Japan, the United States, and the European Union, along with participation by three observer organizations. This guideline specifies limits for 24 elements and is recommend in the ISO 19227 as acceptance criterium for impurities.
Get more info by downloading our Application-Note!
ISO 19227 - inorganic contaminants analyzed by ICPMS
The ICPMS-2030 (ICP-Mass Spectrometry) satisfies the orthopedic implant requirements with ppt level high sensitivity, which is achieved by a collision cell and optimized internal structure, offering FDA 21 CFR Part 11 compliance, ICH Q3D requirements, automated analytical method development function, and unique measurement result evaluation function to provide analytical results with exceptionally high reliability.
Ideal for the elemental analysis of sample solutions of implant extracts, where the lowest detection limits are demanded.
Get more info by downloading our Application-Note!