The BioSpec-nano is a new product in the "Power of Small" series.
"Power of Small" is Shimadzu's product series of laboratory tools, which can be used easily and quickly for research in and study of life sciences. The product series delivers an affordable price and compact size, helps you realize significant automation and powerfully supports your research and study.
Power of Small series lineup
MCE-202 MultiNA
Microchip Electrophoresis System for DNA/RNA Analysis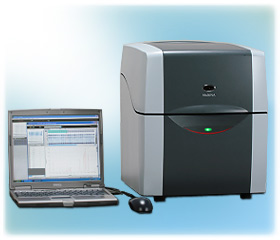 The MultiNA brings together Shimadzu's microchip technology and automatic analysis technology to provide an alternative to agarose gel electrophoresis analysis that is cheaper, faster, and more sensitive than ever before.
For more information, please visit MCE-202 MultiNA website.
This page may contain references to products that are not available in your country.
Please contact us to check the availability of these products in your country.