Our well-established Magazine "Shimadzu NEWS" is made for our customers and persons who are interested in our analytical product range and solutions. It covers a broad range of articles of
new applications

products

developments in analytical instrumentation and materials testing.
A collection with our current and recent issues is available with our Shimadzu News iPhone-App for iOS and Web App for all browser.
Now available: Shimadzu News 3 / 2015
Highlights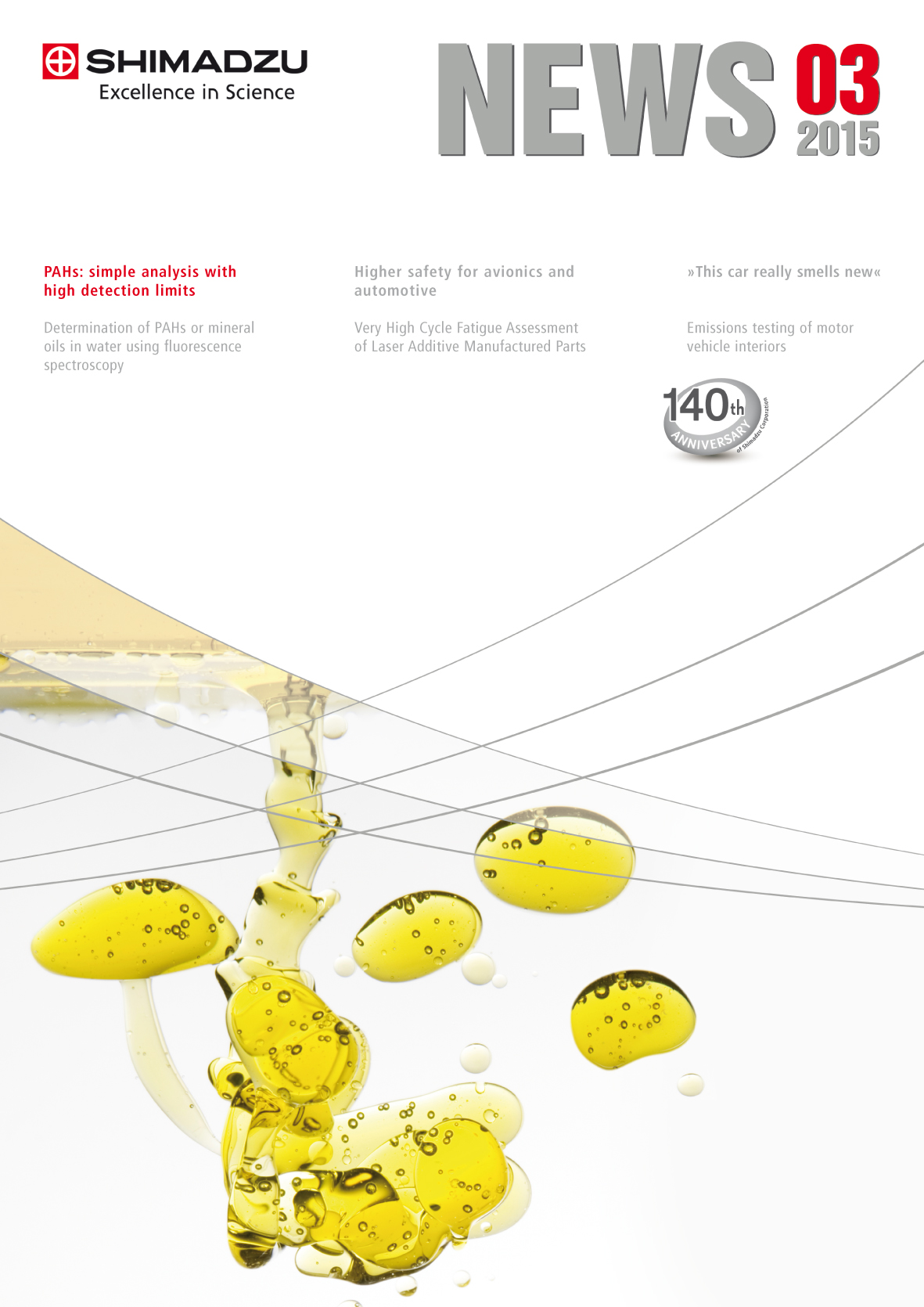 Shimadzu celebrates its 140th anniversary -

Small explorers in the laboratory

PAHs: simple analysis with high detection limits. Determination of PAHs or mineral oils in water using fluorescence spectroscopy

Higher safety for avionics and automotive. Very high cycle fatigue assessment of laser additive manufactured parts

»This car really smells new« Emissions testing of motor vehicle interiors

How healthy is beer? The German Beer Purity Law of 1516
Further information
Article "This car really smells new"
Application Note: "Analysis of VOC and FOG emissions from moulded components for automobiles according to VDA 278"
Article "58 real life applications on food quality and food safety"
Article "Tracing contaminants in polymeric kitchen utensils"
Application Handbook "Food, Beverages, Agriculture"
Article "Extra virgin olive oil: genuine or fake?"
Application Note:

"Iodine number determination using FTIR-ATR-Spectroscopy"
Shimadzu News 2 / 2015
Highlights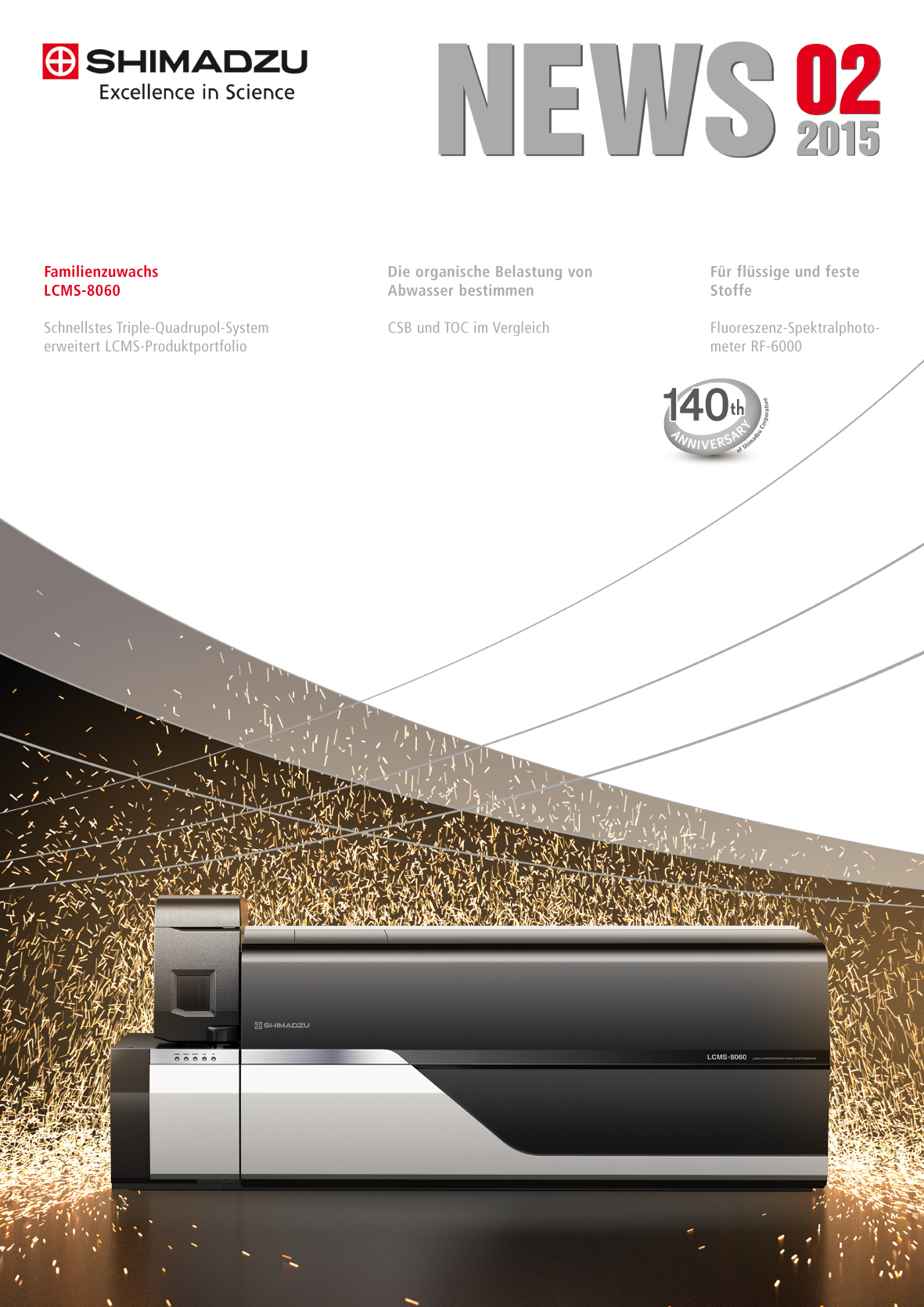 Shimadzu celebrates its 140th anniversary -

G

enzo Shimadzu´s trip around the world

New instrument with extended application areas. For liquid and solid substances: RF-6000 spectrofluorophotometer

Changes Everything … New family member - The fastest triple-quadrupole LCMS-8060 system extends LCMS product portfolio

The Swiss Knife of analytics - Unified Chromatography applying the new Nexera UC SFE-SFC-MS System

Determination of organic pollution of wastewater - A comparison between COD and TOC
Further information:
Article "Farewell to sample preparation"
Shimadzu News 1 / 2015
Highlights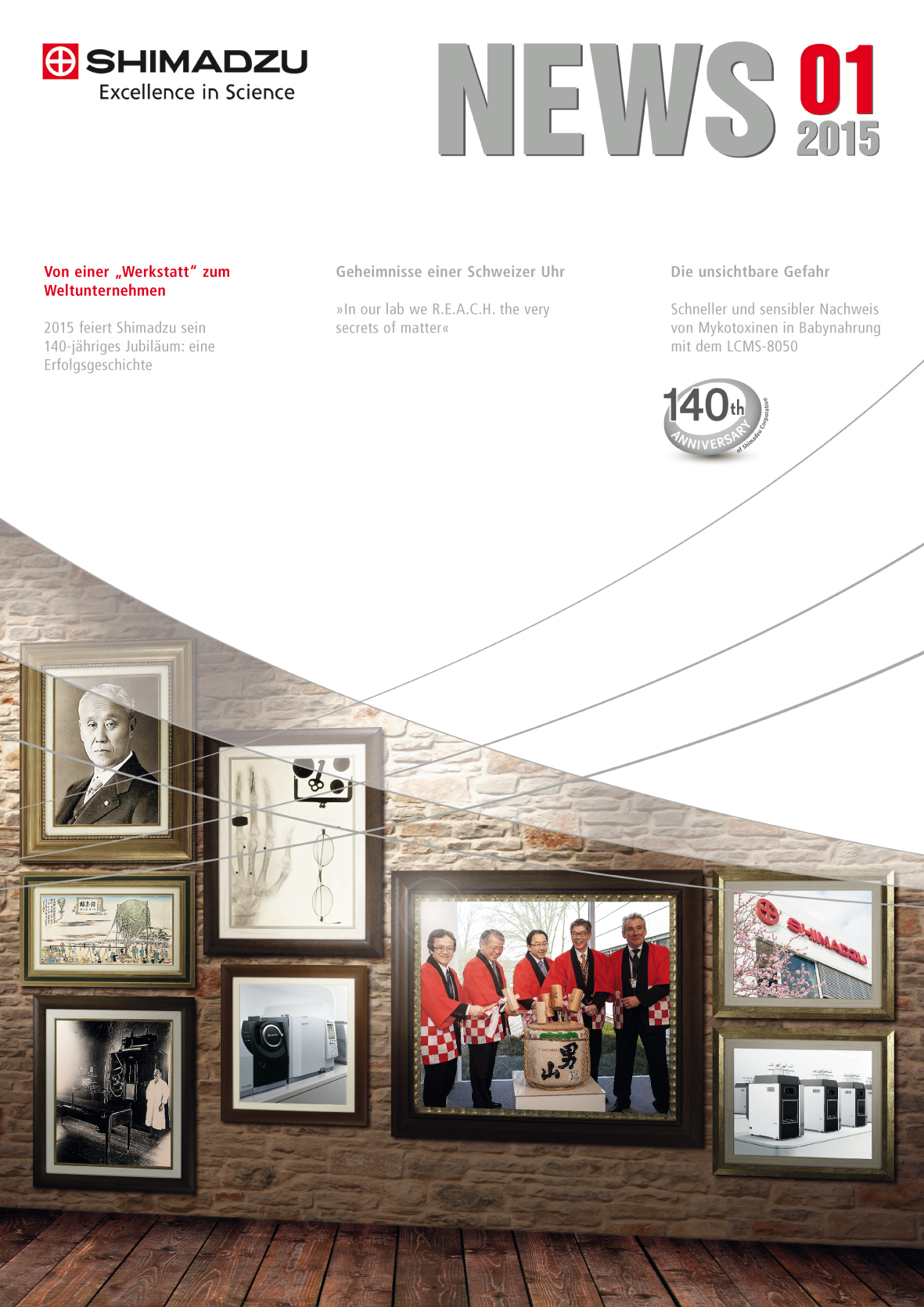 From a "local workshop" to a global player - Shimadzu celebrates its 140th anniversary

The secrets of a Swiss watch - « In our lab we R.E.A.C.H. the very secrets of matter »
Hidden danger - Faster and more sensitive detection of mycotoxins in baby food

and more



| ARTICLE | FURTHER INFORMATION |
| --- | --- |
| The animal kingdom suffers from plastic wastes - FTIR analysis of polymers in fulmars | |
| »It is the dose that makes the poison« - Fast and reliable elemental analysis of drinking water | Application Examples (Link) |
| Happy children´s eyes | Shimadzu´s social Engagement |
---

Shimadzu News App
Browse and search our current and recent issues with our Shimadzu News App for iOS and Web App for Android etc.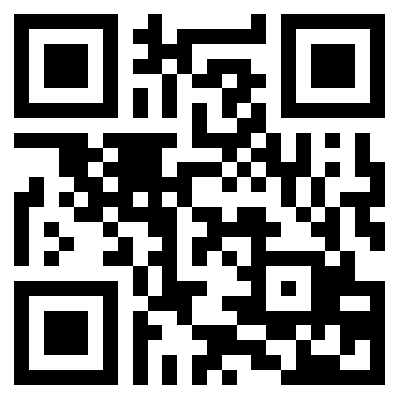 SCAN ME for direct access to the Shimadzu NEWS Web App