UF Technologies Combine Sensitivity and High Speed
UF Technologies Combine Sensitivity and High Speed
The LCMS-8050 combines the following technologies to ensure highly sensitive, high-speed performance:
[ UFsensitivity ] achieves high-sensitivity performance utilizing a new heated ESI probe and new UFsweeper III collision cell.
[ UFswitching ] high-speed positive/negative ionization switching and high-speed MRM [ UF-MRM ] maintain data quality and sensitivity.
[ UFscanning ] high-speed scan rate obtains high-quality mass spectra, even during high-speed analysis.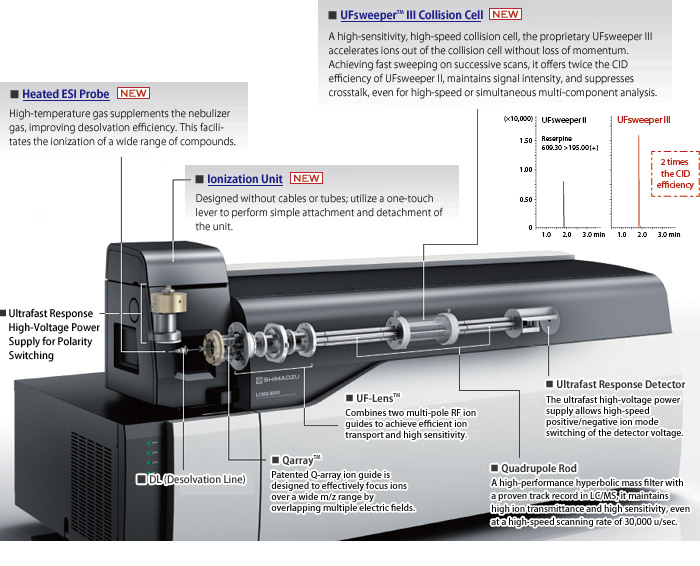 This page may contain references to products that are not available in your country.
Please contact us to check the availability of these products in your country.