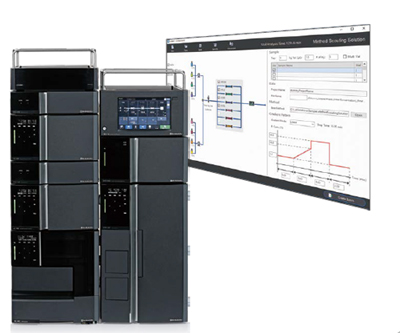 Maximizing Efficiency for Method Development
Method Scouting System is an important system to improve efficiency in method development.
It uses Method Scouting Solution dedicated control software and a robust, high pressure-resistant column switching system to achieve a fast and accurate method scouting workflow and supports efficiency improvements in method development.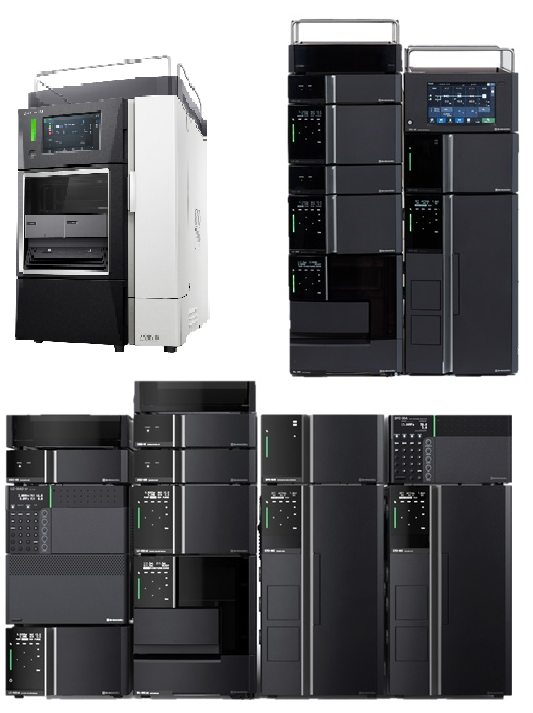 Selectable System Line-Up
Method Scouting System is compatible with Shimadzu's diverse LC product line-up and allows you to select the LC system that matches your objective, whether it be ultra fast analysis, SFC analysis, or simple method assessment.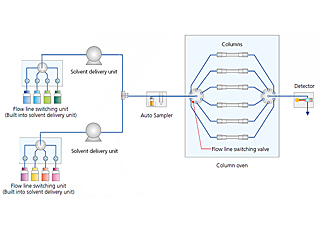 Fully Automated Method Scouting
Method Scouting System is able to perform highly efficient and robust method scouting by automating entirely the switching between different combinations of mobile phases and columns.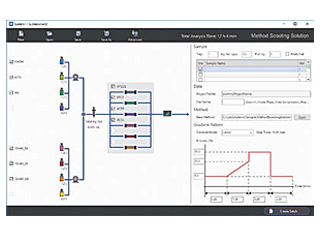 Simple Method Setting
Method Scouting Solution dedicated method scouting software can reduce substantially the tedious work of method and batch generation.
Catalog Download
Download the latest catalog data.