The COVID-19 pandemic has brought unprecedented challenges for the communities and economies worldwide, causing a profound effect on the lives of millions of people. While government and communities are trying to contain the spread, researchers are aggressively focusing their efforts towards finding a treatment and/or vaccine.
COVID Antigen Rapid-Test Kits Arrived

The implementation of the testing strategy in Germany that everyone can perform a free rapid test at least once a week is now supported by Shimadzu Europe with antigen rapid testing for employees and visitors. From now on rapid tests will be mandatory for visitors and for home office and vacation returnees. The rapid test will be handed out at the reception upon registration.
We at Shimadzu are committed to supporting these efforts, through science and technology to overcome, and eventually recover from this global pandemic by working together.
Featured Applications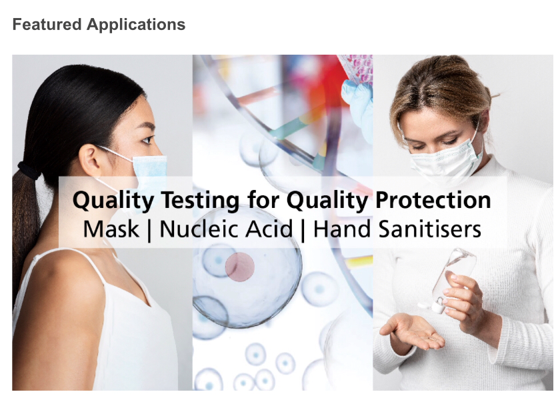 Application
Nucleic acid evaluation system
Application
Determination of Favipiravir in Plasma
Webinar
Comprehensive Analysis of Alcohols and Hand Sanitizers – Regulatory Compliance and Analytical Efficiency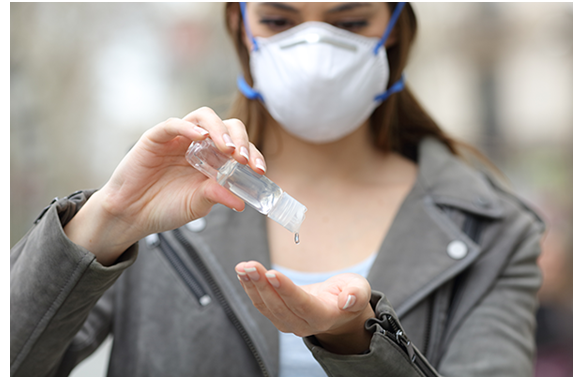 Many ethanol producers have dedicated process streams to the production of hand sanitizers and their components. In this webinar,
a panel of experts will discuss the market for alcohol-based hand sanitizers, the current regulatory environment, as well as analytical
solutions to ensure the purity, potency, and safety of alcohols and hand sanitizers.]
Simultaneous Analysis of COVID-19 Drug Candidates in Human Plasma by LC-MS/MS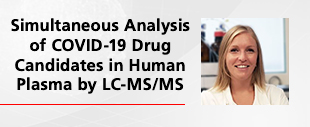 In 2019, the COVID19 caught the world almost by surprise. Its relentless spread over the world forced authorities to act rapidly to find an adequate treatment. Besides drastic measure taken to lockdown half world population, some drugs targeting single strand RNA viruses, Malaria or even bacterial strains were propelled to the FDA fast track of testing and approval to fight this new threat. Lacking deep phase I-II studies, clinical centers and hospitals had to set their own protocol to administer the treatment. Since many bioanalytical labs were equipped with LCMS/MS, corresponding stable isotope labeled standards availability became critical to monitor the drugs.

REGISTER NOW
Publications
Alsachim COVID-19 Research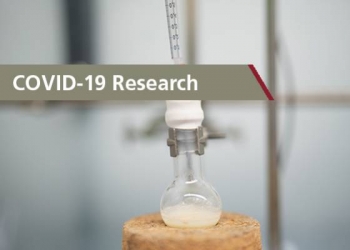 Alsachim joins the fight against COVID-19
Joining the fight against the Coronavirus, Alsachim, one of the world leaders in TDM standards organic synthesis, is supporting healthcare actors to respond the urgency caused by the acceleration of clinical trials conducted to find a COVID-19 treatment....[Read more]
Shutdown & Startup Procedures

Good practices recommended for shutting down HPLC systems
Liquid Chromatography / Mass Spectrometry (LC-MS)

Extended storage of LC/MS and LC/MS/MS under vacuum

Manual vacuum start-up and shutdown procedures for Triple Quads

Vaccum Procedure for Q-TOF
High Performance Liquid Chromatography

Start-up High Performance Liquid Chromatograph after Extended Storage
Gas Chromatography / Mass Spectrometry (GC-MS)

Preparing your GCMS shutdown
Software Informatics

Shutting down LabSolutions Client/Server
TOC - Preparing your instrument for shutdown

TOC - Preparing your instrument for start-up
Gas Chromatography

How to properly start-up your gas chromatograph
Elemental Analysis

AA - preparing your instrument for shutdown

ICPE - preparing your instrument for shutdown and start-up

ICPMS - preparing your instrument for shutdown and start-up
Social Media Updates